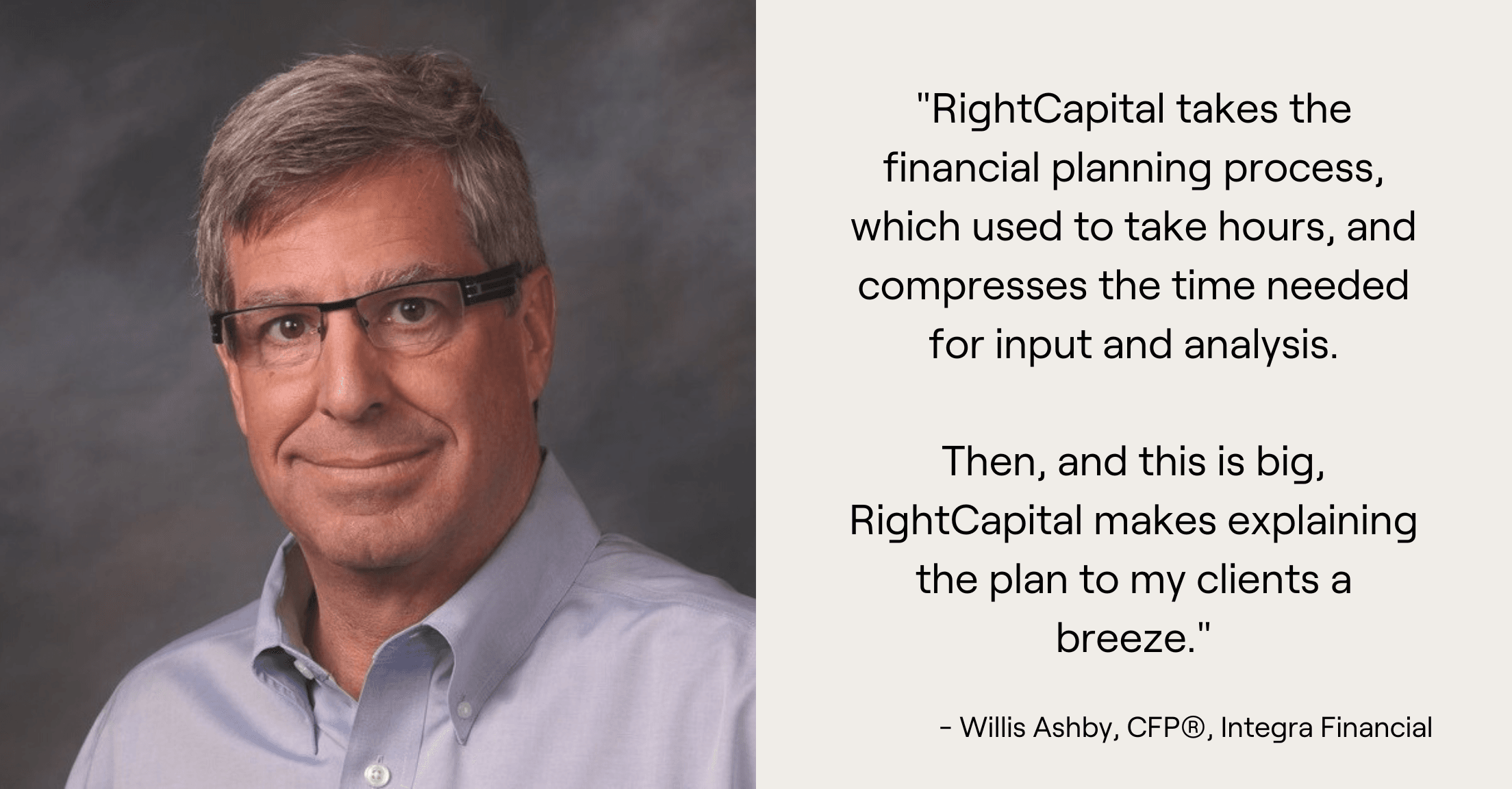 Learn how financial planner and President of Integra Financial uses RightCapital Financial Planning software to assist with his firm's ongoing operation and growth needs.
What planning services do you provide?
At Integra, we focus mostly on pre-retirement and cash-flow planning after retirement. We also help people with education and Social Security planning.
Who is your target audience/what types of clients do you like to work with?
We typically work with the 45+ plus business owners or executives in upper management. And, of course, our merry widows.
What does your typical client walk through look like?
During our initial client walkthrough we perform a review of existing assets and how they are held, family situations, what their cash flow needs are and any debt. We also review any unusual situations (of course there always are some).
How does RightCapital financial planning software help your practice?
RightCapital takes the financial planning process, which used to take hours, and compresses the time needed for input and analysis. Then, and this is big, RightCapital makes explaining the plan to my clients a breeze.
Do you have specific success stories in regard to RightCapital?
We use RightCapital with most of our clients. And the biggest success I see is that it puts clients' minds to rest as to how their money will flow and shows them they actually can retire with confidence. Even in bad markets.
Are there any tools or exercises that your clients find most useful?
Being able to slide assumptions and instantly see the effect of changes in the retirement module is huge.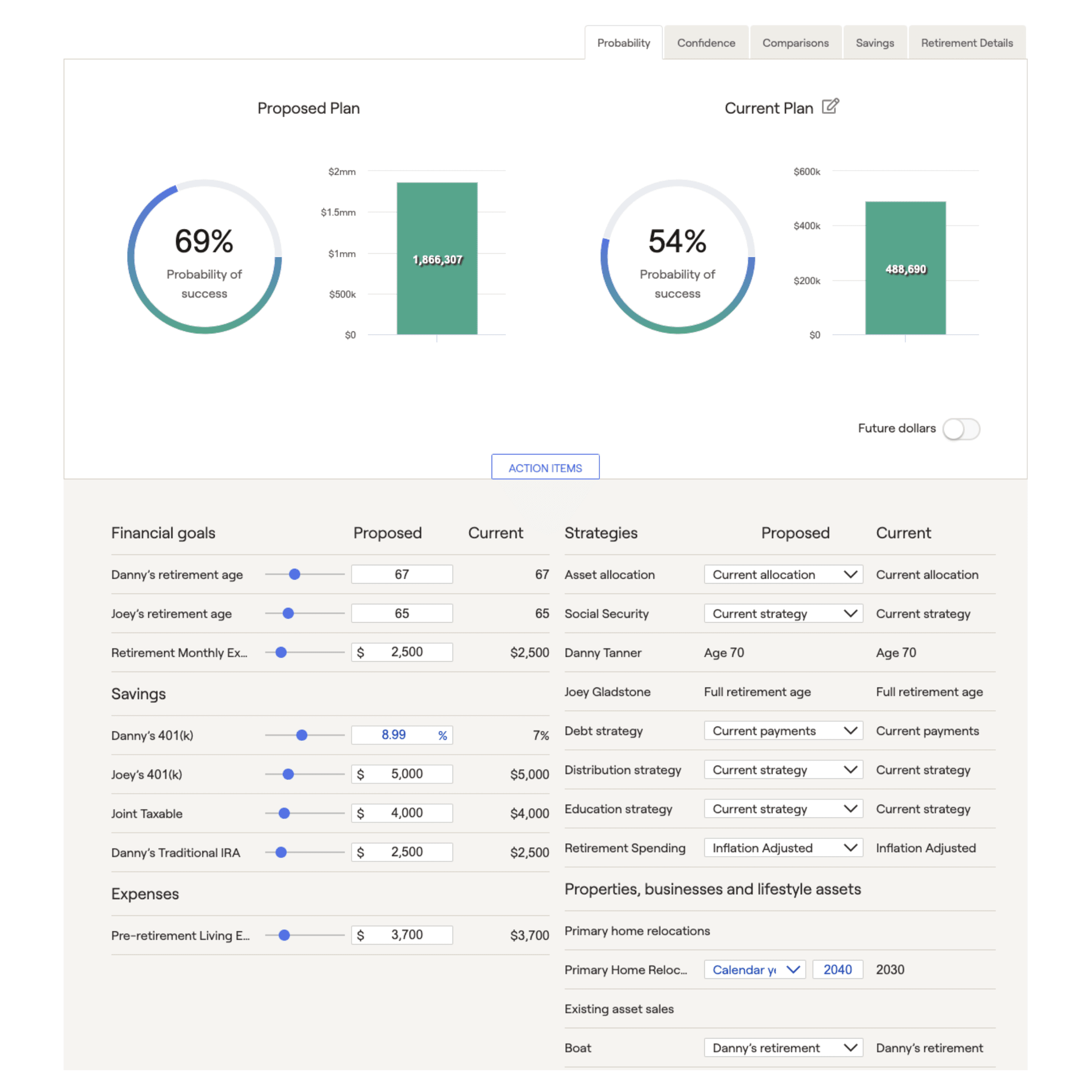 RightCapital is powerful software, easy to use, has a short learning curve (although I'm still learning new things almost every time I use it) and, finally, they have great service to help explain and use the software.
About Willis Ashby, CFP®
Willis Ashby is a financial planner as well as the Founder and President of Integra Financial. He is responsible for the firm's ongoing operation and strategic direction. Willis started the company in 1990 to provide investment advice and services that match his clients' current situations and to help them achieve long-term financial security for themselves and their families. He is particularly proud of being a fiduciary advisor, putting his clients' needs ahead of his own.
He is also a long-term member of the National Association of Insurance and Financial Advisors (NAIFA) and the Financial Planning Association, and Willis started his career in 1977 and received his CFP® in 1989. He started Integra Financial with a quote from Mark Twain as the motto for his business.