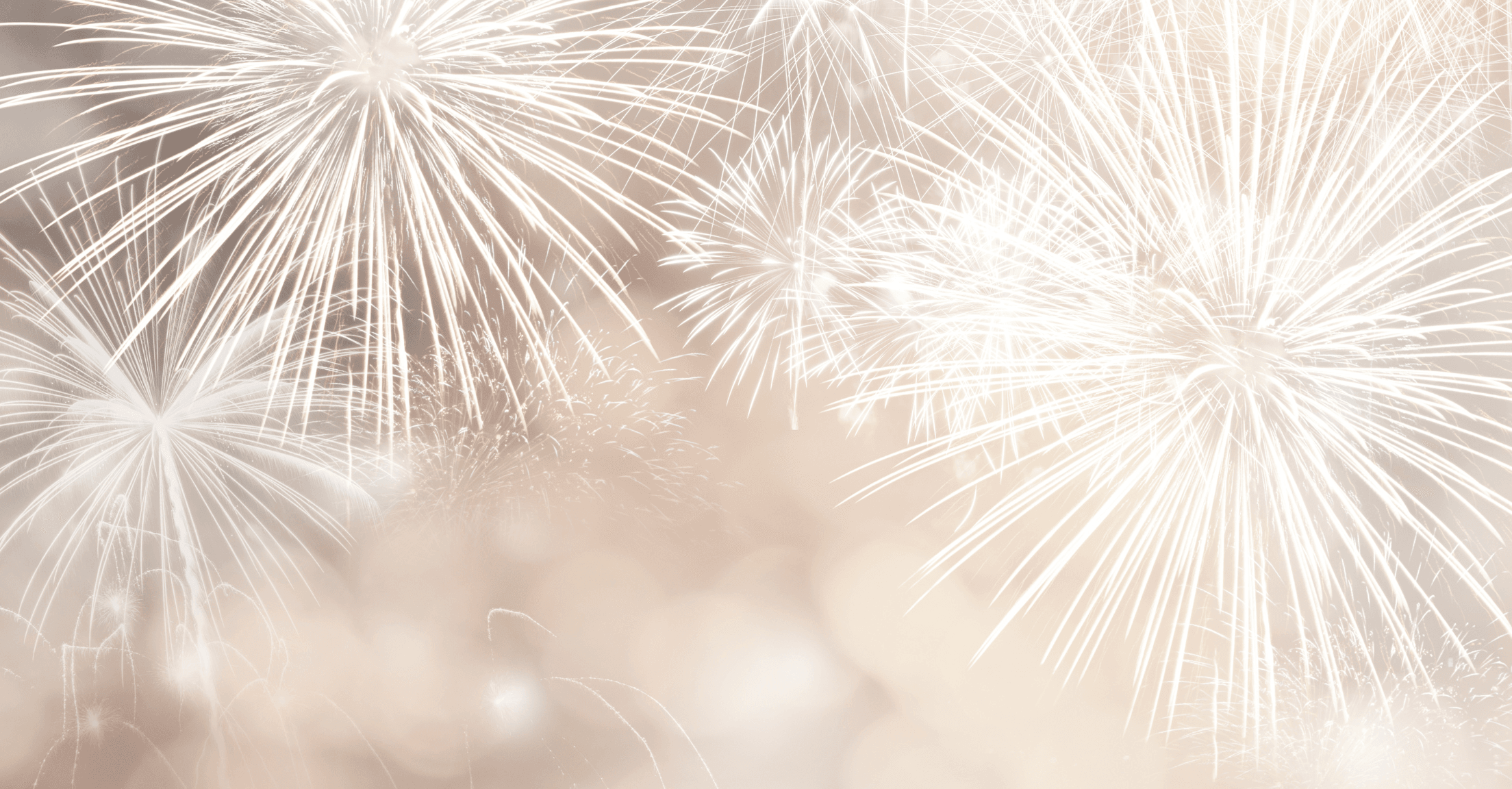 For many, the new year brings reflection and resolutions of new goals, but we at RightCapital are in that mindset all year long. The team was busy as bees in 2022 with 87 total updates to our financial planning software—many requested directly from advisors! In case you're not caught up (totally understandable), we've summarized 10 of our favorite things advisors can now do, with platform updates made last year:
Create the formerly elusive "one-page plan" with Snapshot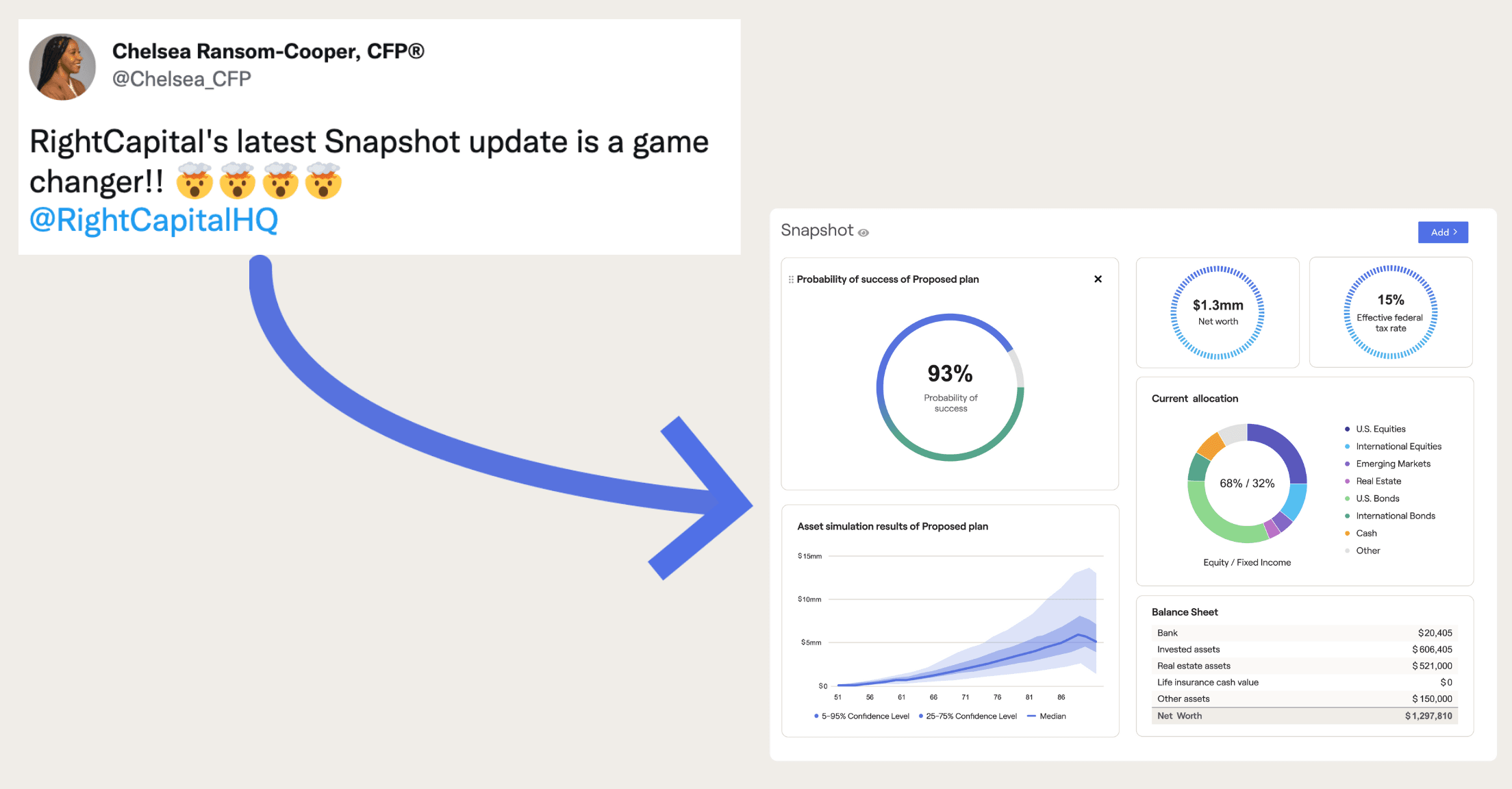 Advisors everywhere had been looking for a one-page plan and RightCapital delivered with our spring release of Snapshot. It's also been described as a "one-ish" page plan, since advisors can customize it completely, which means if you're looking for more than one page, you've got it.
Add the widgets and charts you see fit for each client, including key metrics such as net worth and probability of success, as well as historical net worth, balance sheet summary/details, budget expenses, liquidity, investment information, tasks, and formattable text boxes for your own notes. Create templates for groups of clients or provide each with the Snapshot that's just right for them. Share within the RightCapital client portal or the PDF report.
Visualize clients' financial lives with Blueprint™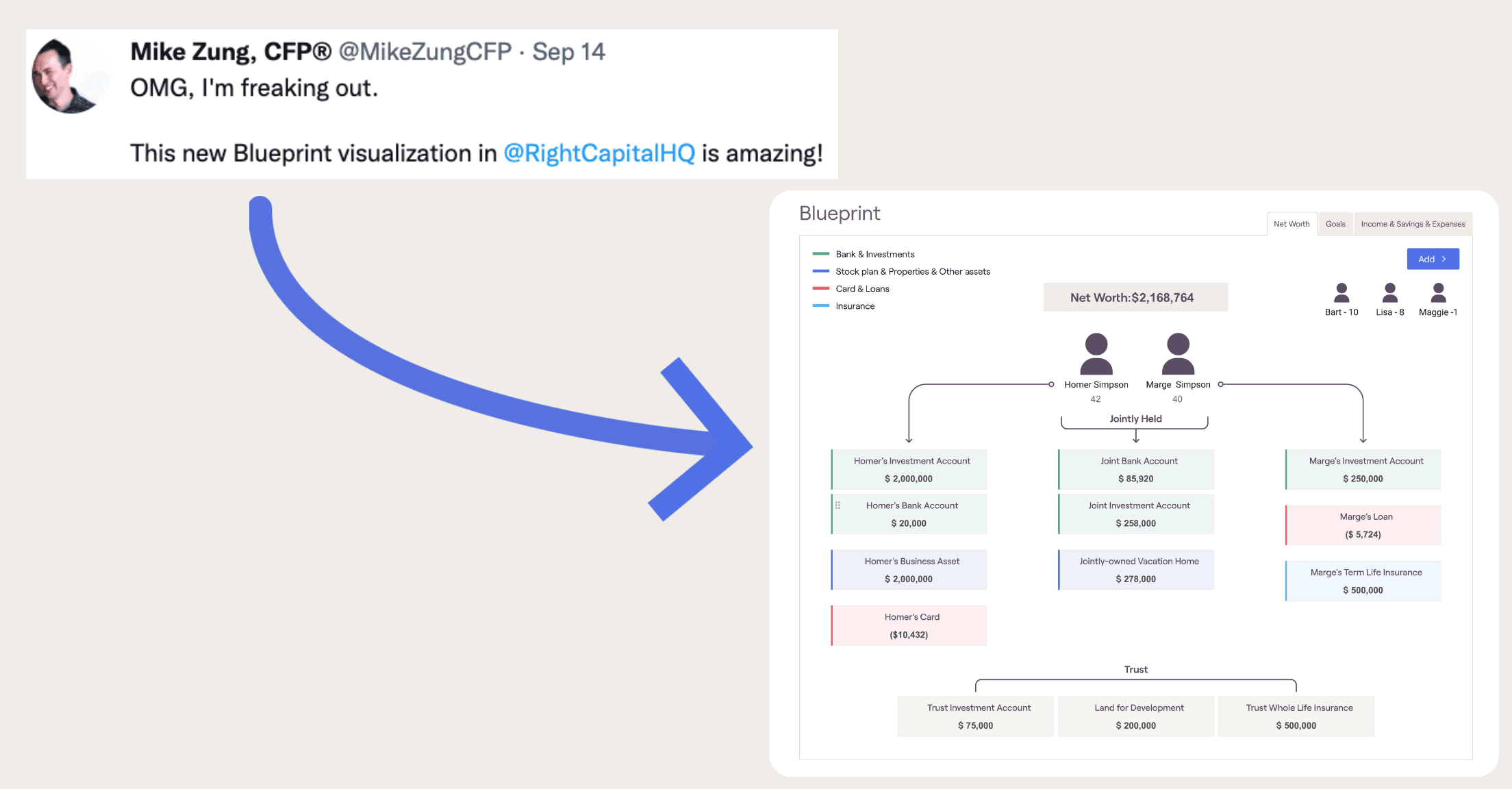 September brought awesome visuals to the New England foliage outside our office windows and to the RightCapital platform with the introduction of Blueprint—a graphical layout of clients' net worth, goals, income, savings, and expenses—that doubles as an interactive data-entry method. Advisors can now easily identify ownership, changes, or missing items and update them directly on screen, choosing which accounts to include. Visuals are sharable within the platform or within PDFs.
Make the platform yours with customizations galore
In addition to the flexibility made available within Snapshot and Blueprint, we've made it even easier to customize both advisor and client experiences. Rearrange layouts within the planning access tab for the advisor and client portals and create templates to apply across client groups.
Generate your dream report with increased PDF report flexibility
It's now easier than ever to create the PDF report of your fantasies! Choose which visuals to display (including Snapshot and Blueprint), move selections around with easy drag-and-drop tools, include detailed expense information (pre-retirement or retirement), pull in probability charts and action items from multiple plans, streamline cash flow reports, and personalize the cover name.
Demonstrate cash reserves value with revamped liquidity module
Whether clients are holding too much or not enough paper, explain the impact of reserve cash funds with the "proposed expense buffer" option for surprise expenses and "details" tab showing side-by-side comparisons of current monthly expenses and liquidity. Advisors decide which accounts to include as part of "actual liquidity", which now includes the value of any Morningstar-recognized money market fund held within a taxable investment account. This can be added to the client's Snapshot. 
Load data faster with integration and partnership updates
We know that integrations between members of your tech stack help make advisors' and clients' lives easier, so last year, we finalized partner integrations with Addepar, Altruist, Allianz, and Jackson. A more seamless connection was created through Single Sign-On to Wealthbox, Redtail, and the XYPN network.
Optimize Social Security with enhanced visuals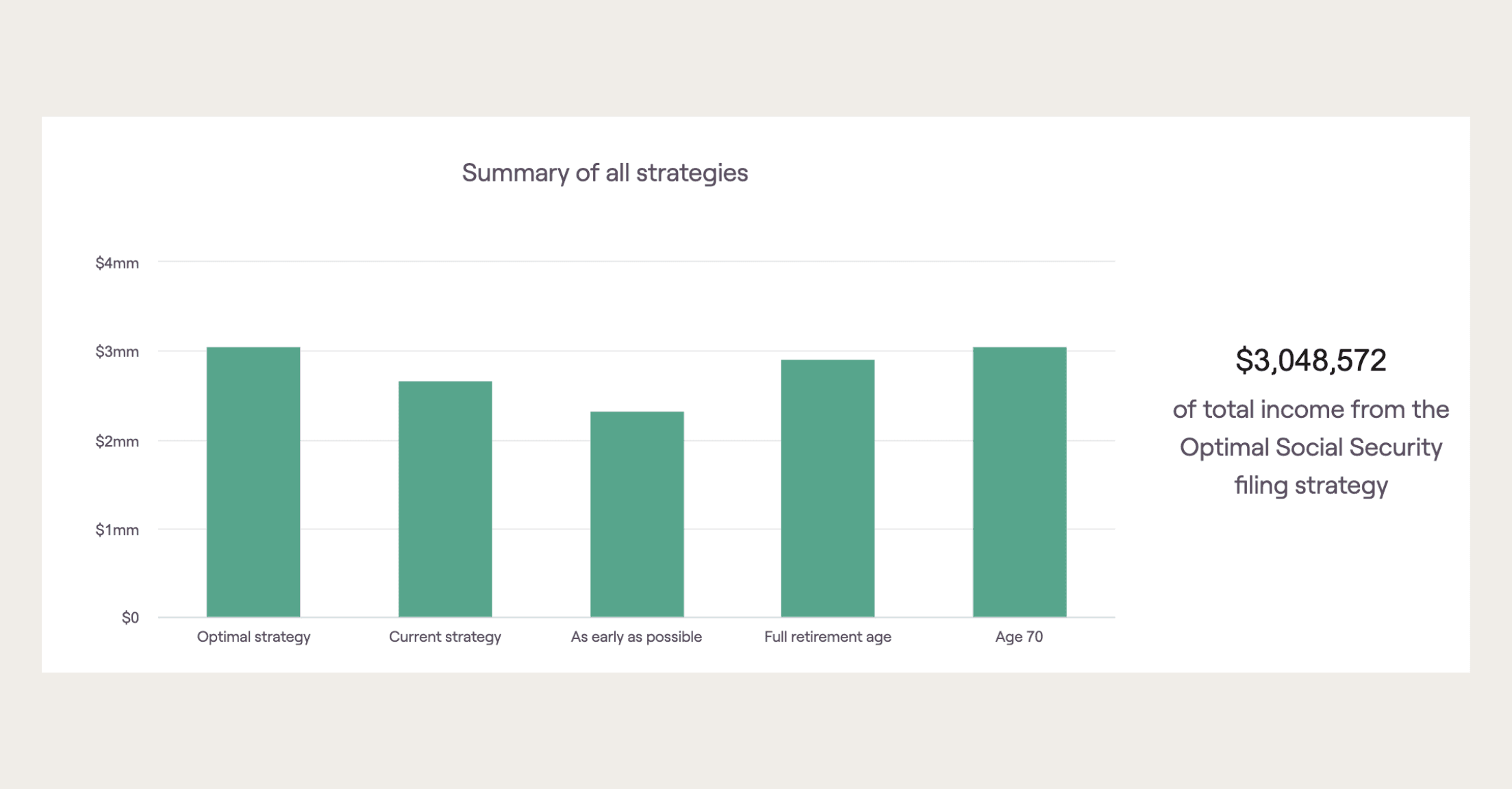 Help clients decide when and how to receive Social Security with a new graph to compare different filing strategies, break-even points, and total income received from various choices. We've also made it easier to enter your client's Social Security statement values.
Illustrate impact of Roth conversion strategies
Clearly propose Roth conversions to clients by comparing withdrawal strategies and specify conversion timing by updating the start/end year. New comparison charts help demonstrate required minimum distributions and federal tax paid amounts. 
Keep consistency with organization-level enhancements
No need to reinvent the proverbial wheel when it comes to RightCapital preferences. Advisors are now able to use the same templates as others within their organizations for Snapshot, reports, and planning access. Firms can also create organization-specific branding, return assumptions, and model portfolios.
Stay current in updated notification center
It's easier than ever to be proactive with clients and respond to changes in client's financial pictures with updates from the notification center. Filter alerts by client and category (ex. onboarding, vault activity, overdue tasks, and RightIntel alerts on key life events—such as reaching catch-up provision age). This feature is also customizable so you can keep track of the notifications most important to you and determine how you'd like to receive them.
---
Have you resolved to grow your business in 2023? RightCapital can help. Schedule a one-on-one 20-minute demo to learn how and gain access to a free two-week trial.
For the full list of enhancements in 2022, check out our updates page.