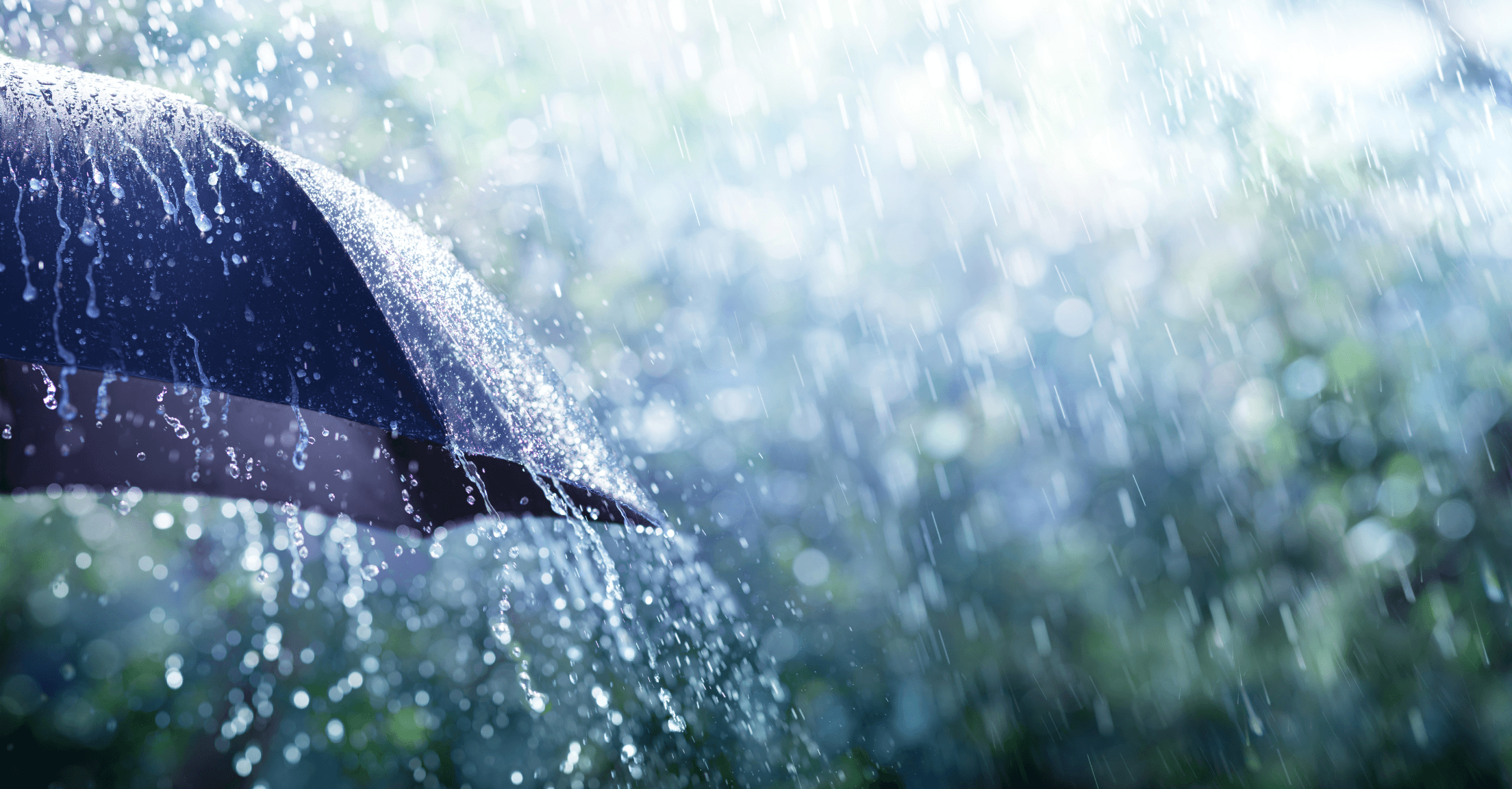 Assessing your clients' insurance needs can protect their financial well-being and ensure long-term stability for loved ones. According to the 2023 Kitces Report, when asked what components they include in a plan, 89% of respondents said they include life insurance, 75% include long-term care insurance, and 69% include disability insurance.
Demonstrate recommendations to clients with a modern, easy-to-use interface (rated highest in financial planning software in categories such as "Aesthetics" and "Reports" in the Kitces Report) with direct integrations to 40+ tech stack tools. When presenting to a client, easily update variables and show the difference between proposed scenarios to help them make decisions about their financial futures. Check out the visuals of our Insurance module below and in this full-length webinar on YouTube: Helpful Hints and Tips for Insurance Needs Analysis.
Choose your own assumptions
Each client will have individual coverage needs, so RightCapital makes it easy to tailor recommendations and adjust the default rates if desired. For example, you can address many of the important variables for insurance analysis including health-care inflation, the reduction in living expenses when someone passes away, or changes to investment strategy.
Determine life insurance need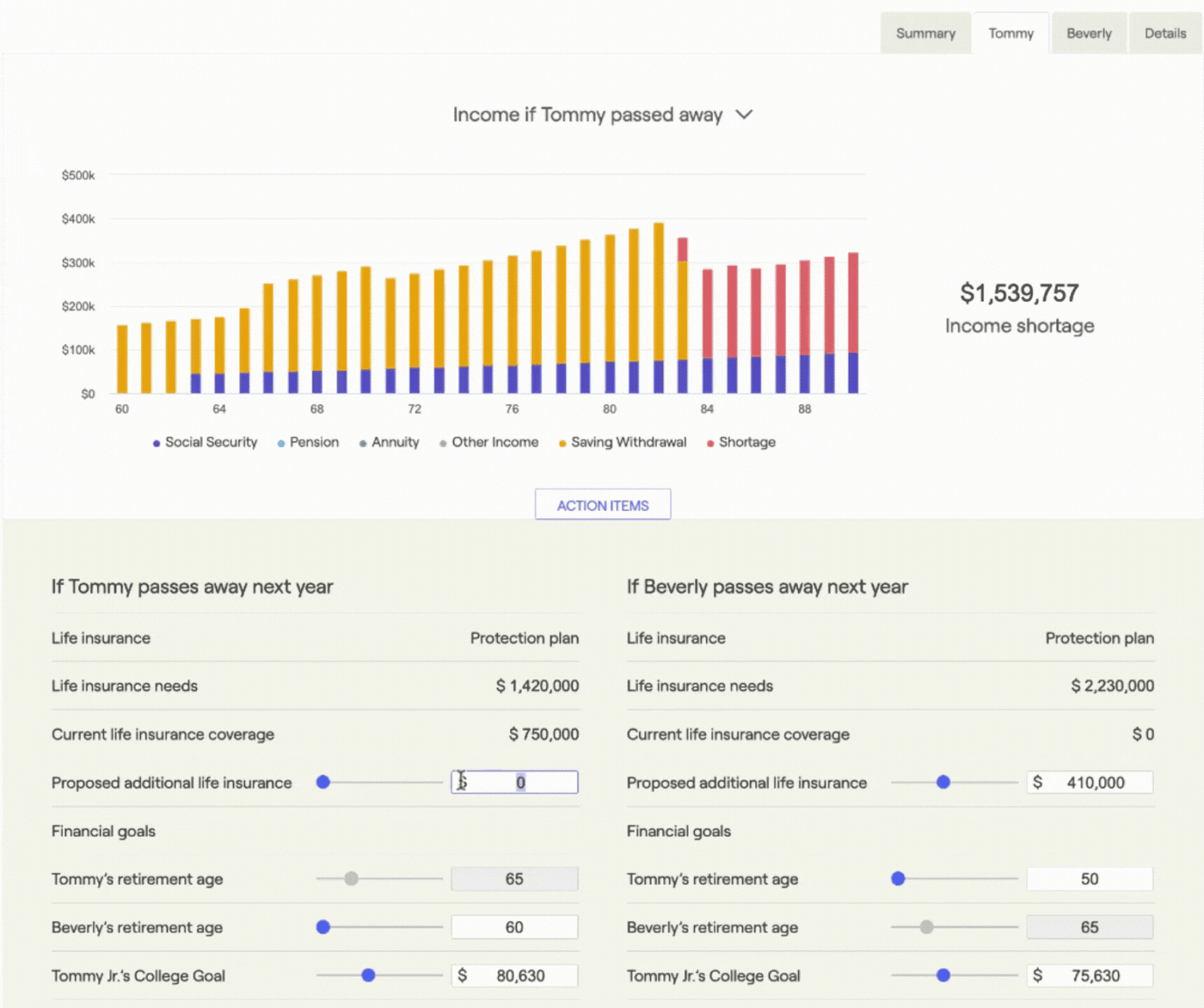 As a quick analysis, the Human Life Calculator provides insurance needs based on salary and years to retirement, with adjustable variables such as annual income, years to retirement, discount rate, and tax rate. For an in-depth cash-flow analysis to solve for countless "what-if" scenarios, visit the Insurance tab. Account for possibilities such as the insolvency of Social Security, increasing college expenses, or a goal of leaving a certain amount of money at the end of plan as legacy. Review or adjust changes in the surviving partner's income, investment strategy, and life expectancy. You can even dive into the detailed cash flows by year for each scenario.
Consider disability insurance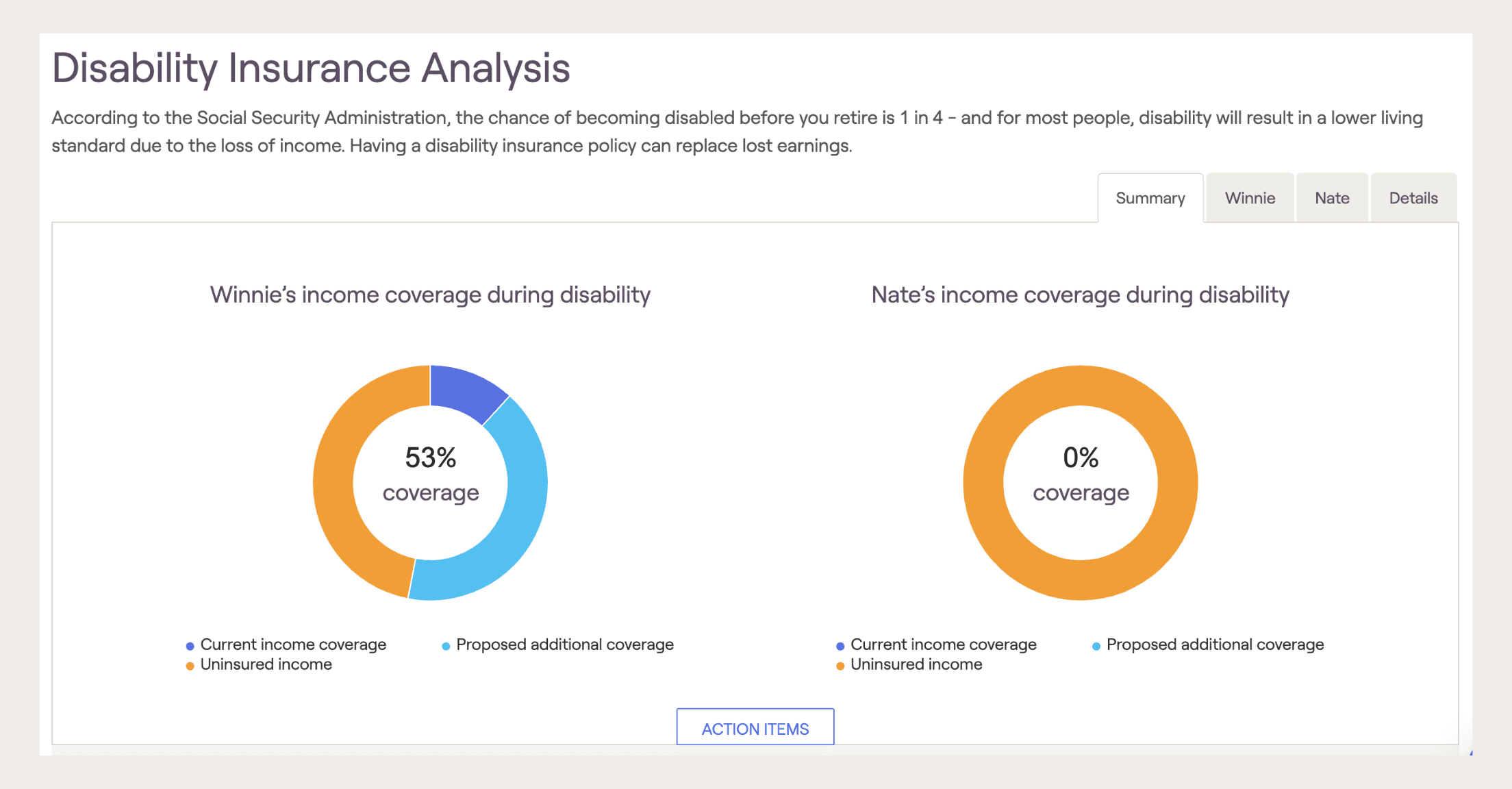 One in four individuals will have a disability before the age of retirement according to the Social Security Administration. In some cases, a disability contributes to a loss in income. Our Disability Insurance module demonstrates the risk and allows for a proposal of a policy to provide a desired coverage percentage. Just as with the life insurance module, you will be able to see coverage of the plan as well as scenarios if one co-client is on disability vs. the other, and detailed cash flows by year.
Build in long-term care coverage goals
As long-term care costs rise across the country, the ability to model end-of-life care and the impact of LTC insurance can set you apart from other advisors. Long-term care goals can be built into the plan, whether the desired situation is in-home care, assisted living, or a nursing home. Within the Long-Term Care Insurance module, compare ending assets with and without end-of-life care and what the impact of proposed coverage would look like. 
Identify new insurance and planning opportunities
Within our RightIntel business intelligence dashboard (included with premium and platinum subscriptions), advisors can quickly spot new ways to serve clients. The dashboard identifies clients' current cash on hand, assets held away, debt, expiring insurance policies, and key events such as reaching retirement or RMD age, without the need to first click into individual plans.
Create additional value with a financial plan
While the Insurance module operates independently from the Retirement analysis as it is not solving for a probability of success, advisors can add value from day one by helping clients understand other aspects of their finances such as retirement probabilities and savings gaps. There is the opportunity to compare proposed plans with or without insurance coverage. It's also within the financial plan where advisors can evaluate other options such as annuities.
RightCapital has been receiving a lot of attention lately from the advisor community thanks to our modern data visualization tools, specifically Snapshot™ (personalized plan summaries), Blueprint™ (financial life visualizations), and Cash Flow Maps (a Sankey-style illustration of inflows and outflows). These along with with the charts available in the Insurance module help support your recommendations and tell a complete story.
---
For the complete story on RightCapital, schedule a personalized demo with one of our product specialists.