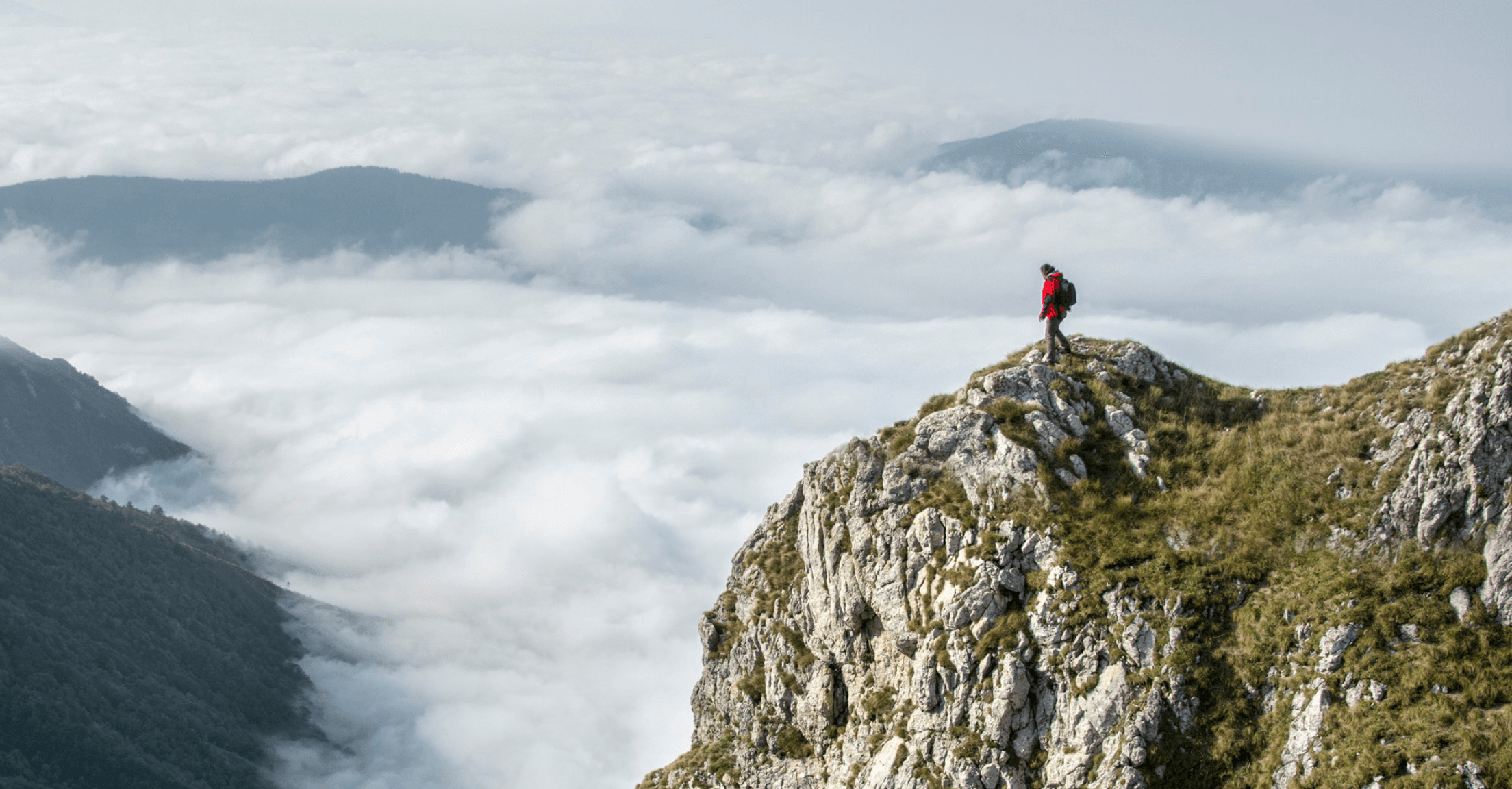 By Jason Houle, Senior Product Support Consultant
You bought it, you own it! The RightCapital software is fully customizable so you can truly make it your own! Use our platform to provide your clients with a personalized experience that will always bring them back to you. Nearly everything in RightCapital is customizable by you as the advisor, so it's up to you to determine what that experience looks like. Go your own way!
Make sure your clients know who YOU are
Start with your profile page and add your name, number, address, and important certifications. Don't forget your own RightCapital Leads URL. You can embed the link on your homepage for new prospects or people who find your site while searching for a financial advisor. They can enter their information (assets, income, goals, etc.) and you'll receive an email, alerting you to a potential new client.
Continue with your logo and color scheme
We love our logo and color scheme. But they're not YOUR logo or colors. You likely have a logo you use elsewhere, so upload that right into the program and choose colors on the wheel that work with your business. RightCapital is now branded with your company name and colors for a consistent look-and-feel with anything else you offer your clients. Many advisors will take their personal branded login page and embed it in their webpage. That reinforces that every time your clients want to use the software, they go through you and think of your name first. You can also customize your initial invitation email to add your personal touch.
Set your client presets
Before you add clients to the system, set up your defaults to save time. New York is the default state in the system, which is great if you live there. But if you're in Wyoming, Texas, or elsewhere, set the software up to choose the state most of your clients are in. Do you typically prefer the client's investment income be reinvested or paid out as an income stream? These questions and answers can be set up so you only need to change them for an individual client, should the need arise.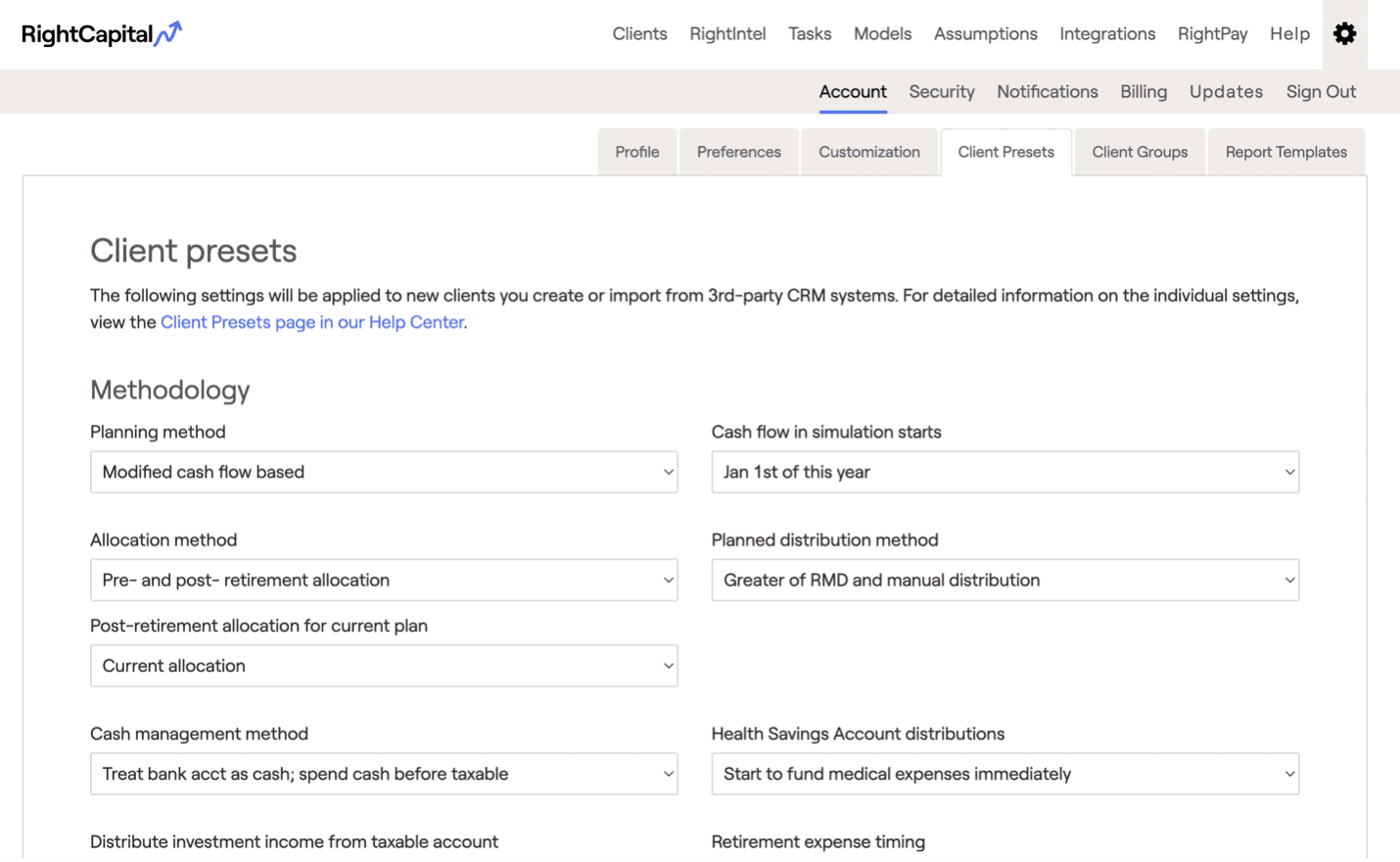 Customize inflation rates, assumptions, and asset classes
For equity asset classes, RightCapital provides 50-year historical assumptions and for fixed income data, we provide 20-year historical assumptions. If you prefer, you can use forward-looking assumptions or set your own. You can also modify the inflation rates or change these on an individual account basis. No more having to change the overall assumptions to solve for a single client's needs. Maybe a client has crypto or gold investments. You can change the "other" asset class accordingly so that the client has a different rate of return from the default.
Create custom expenses
Another area that can be played with is creating custom expense categories for the client. You and the client can get as detailed as you wish. Advisors have used separate categories for expenses from coffee habits to pet care—think of them as a way to account for an expense a client may have for throughout a long period of time and may want to keep track of.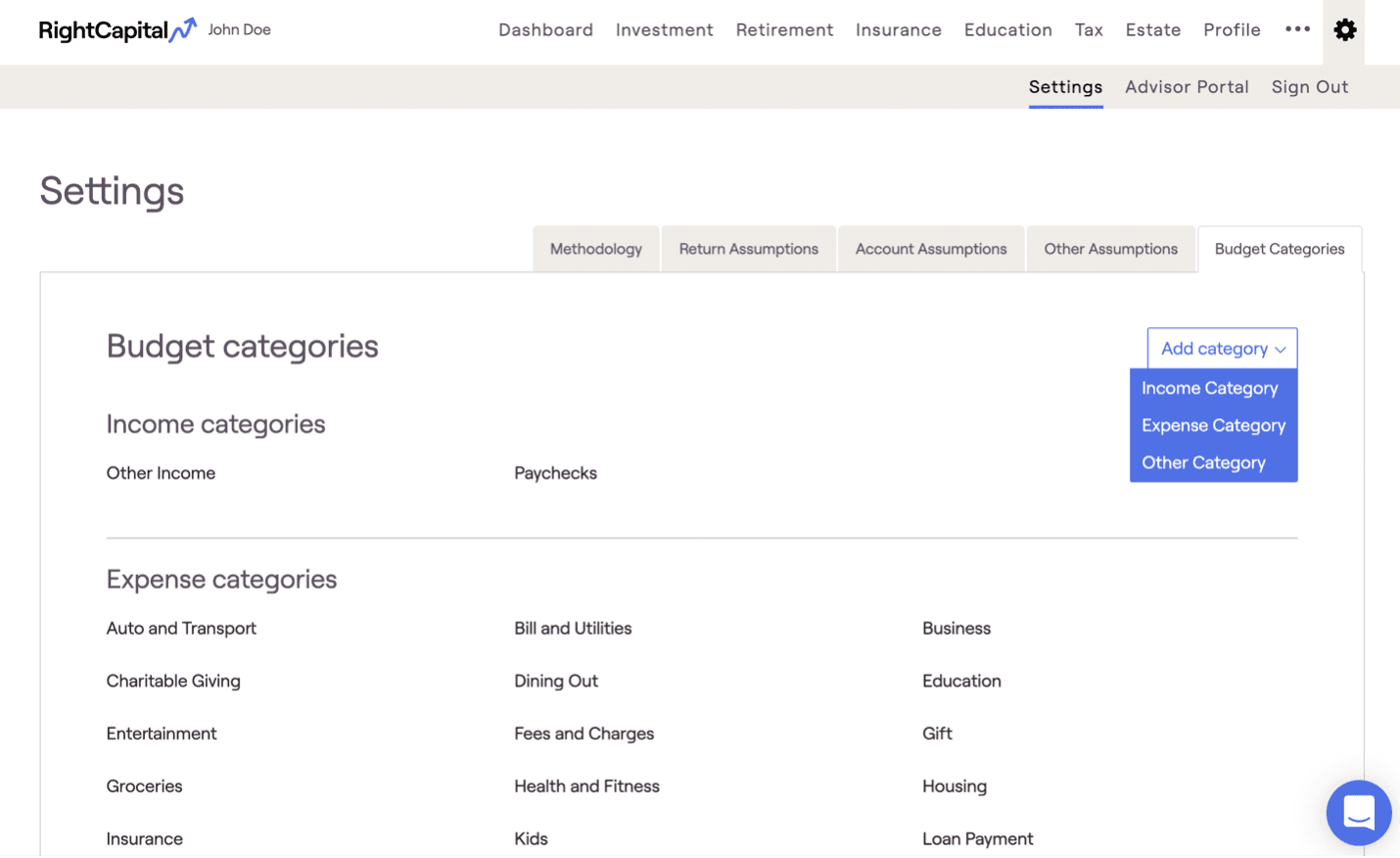 Be creative with everything else
Our software also allows for the creation of custom asset allocation models. We provide a stock seven, from preservation to most aggressive. But feel free to create your own. Once created, you can use them with any of your clients. You can also create custom glide paths, vesting schedules, or retirement spending strategies. Trying to show a little volatility in the cash flows or comparison tab? Feel free to use our scenarios or create more of your own.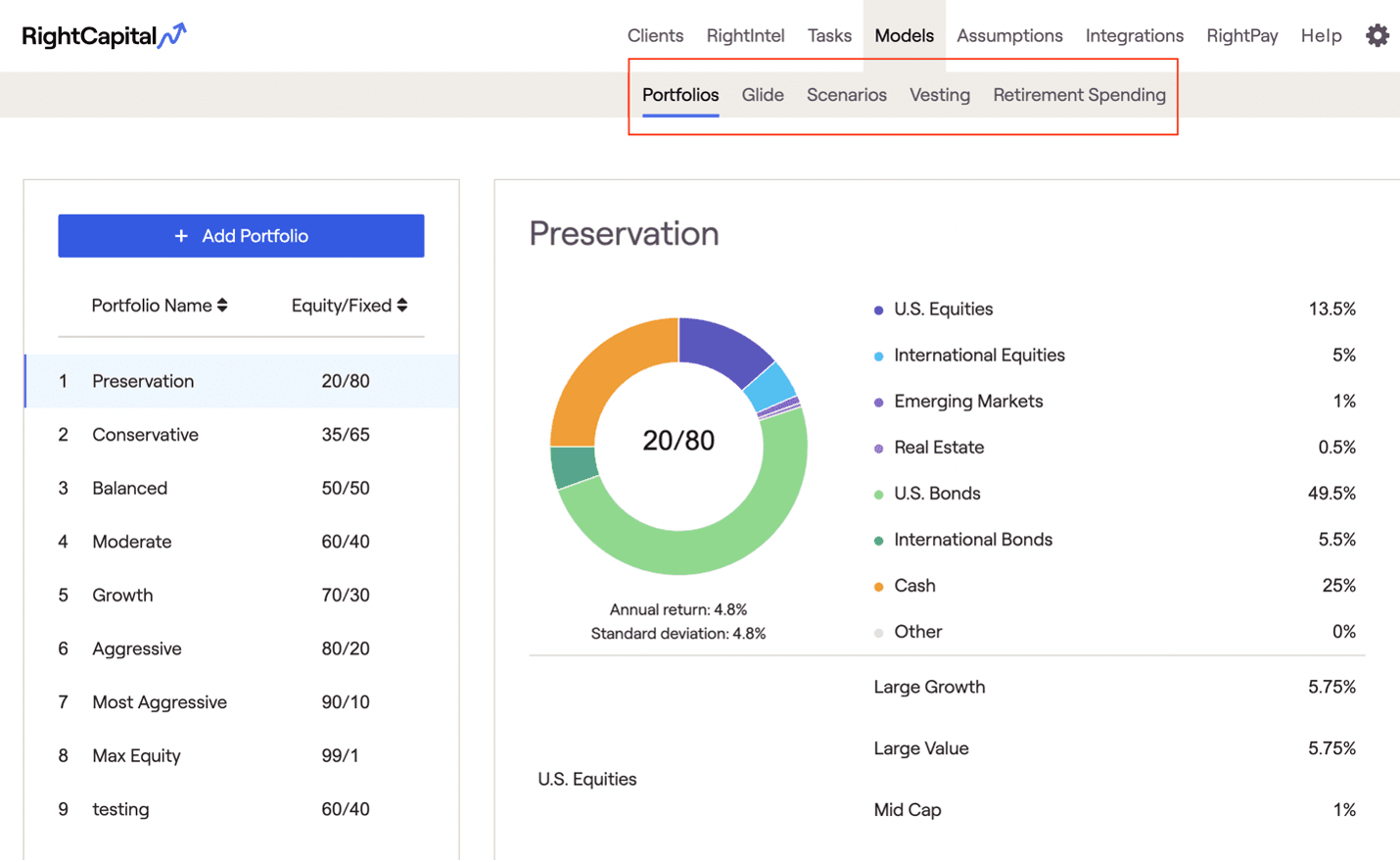 In short, mostly everything in our system is customizable to make the system exactly what you and your clients need. And our support team is available 9-6 Eastern, Monday through Friday, for any help or needs that you might have. So have fun with the system and get your clients excited about their futures!