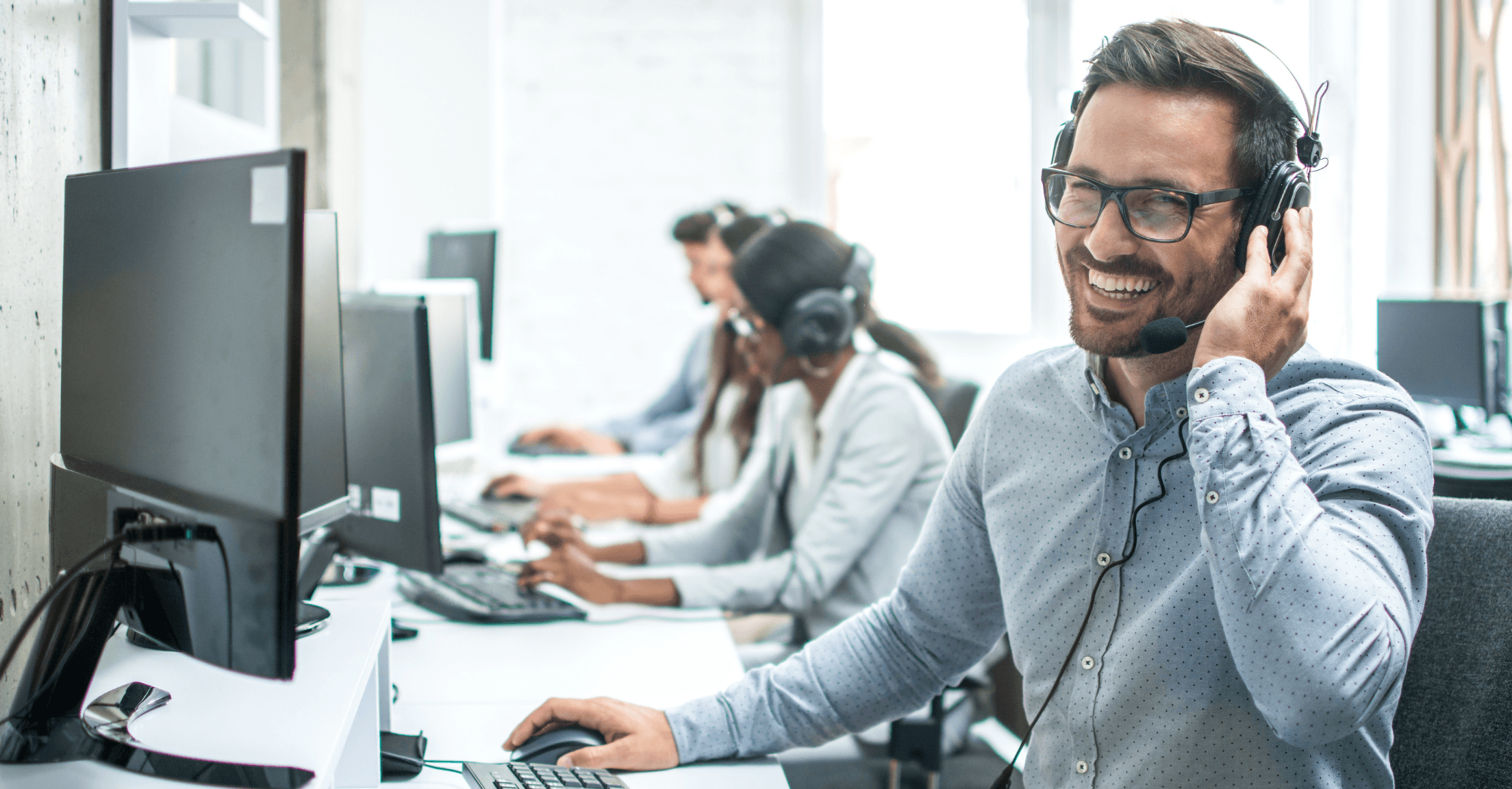 We've all had…let's say…"interesting" experiences with contacting customer service or customer support. Many even avoid it at all costs, accepting a $20 late fee instead of waiting on hold for hours with repetitive elevator music—or worse—an interrupting voice every 15 seconds telling us where we are in line so we can't even multitask while waiting. This is all if we can even get to the hold music—another frustration is choosing the wrong button after listening to the options and starting over again until finally reaching the right person.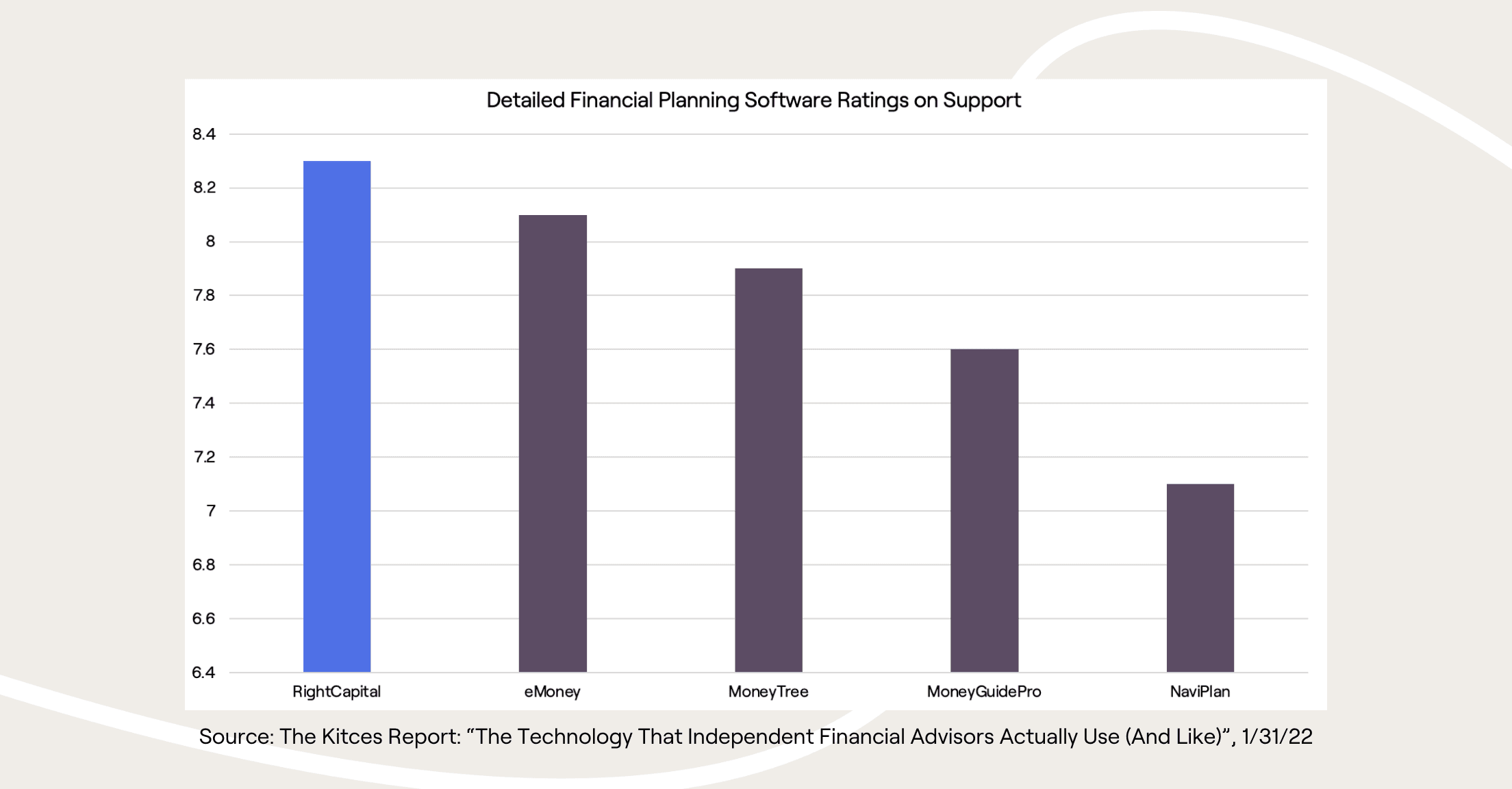 But that's all over when you work with RightCapital's support team—we're in this for you. We want to connect, to chat, to help you solve issues, or to clarify anything you may need. Don't just take it from us, according to The Kitces Report: "The Technology That Independent Financial Advisors Actually Use (And Like)" (released 1/31/22), RightCapital ranks higher than eMoney, MoneyGuidePro, Moneytree, and Naviplan in the category of "Support" (as well as in overall satisfaction ratings).
Knowing that everyone works differently, we have a variety of channels for you to contact us in whatever ways are convenient for you. No matter which you choose, the support team can hop into the platform along with you. Keep in mind you can always review our thorough articles with screenshots in the help center as well, but to connect with us directly, read on.
Call us up
Your RightCapital support team covers the lines during the hours the majority of financial advisors are working, from 9 am to 6 pm, Eastern Standard Time, Mondays through Fridays—with the exception of stock market closures and special hours around the holidays. Clients will be well informed with plenty of notice before we close up a few hours early on New Year's Eve, for example.
You won't make any mistakes selecting the wrong mailbox nor will you have to repeat "representative" 20 times before reaching someone. Call (888) 982-9596 and press "2" to reach the support team. You don't have to figure out which category your question falls into, like with some other financial planning platforms you may have used. If, for some reason, all lines are busy, instead of waiting in a queue, you can leave a message. This means you can return to other tasks at hand instead of being distracted by music or messages letting you know where you are in line.
Pencil us in your calendar
If you have a question that can wait or if you would like to freshen up on something before a specific client meeting, feel free to schedule a 15 or 30-minute call. You can also let us know what you'd like to look at before we start the call so we can get a head start.
Chat with us in the platform
Our in-platform chat is simpler than AOL instant messaging was back in the day. Many sites that use chat for support make you speak with an automatic chatbot who provides pre-loaded answers in response to certain words or phrases, but with RightCapital, you'll always get a real-life human sitting in the Northeast US. If you need to step away from the chat for whatever reason, you can come back and pick up where you started. Your entire chat history remains with you for the entirety of your subscription and you can download the full transcript if you need specific instructions or if you would like to search the chat for a certain topic. (Chatting is also the best chance to see the fun memes some of our team members are famous for, like Anthony, below.)
Email us
If email is your love language, connect with us at support@rightcapital.com. If it's after hours, we will reply to you the following business day.
Share your feedback
After every interaction with the support team, you will be asked to fill out an extremely short satisfaction survey. We take these reviews very seriously—each and every one is read carefully and tracked. If it appears you are not satisfied, another member of the team will reach out to you to find out what else can be done.
Attend a webinar
Access our previously recorded webinars here. If you'd like to ask a question related to the webinar topic, attend a live one and type your question in the chat for our moderators to answer during the session. If you're new here, start with our weekly training webinars "Creating Your First Plan" (every Tuesday) and "Presenting Your First Plan" (every Thursday), during which an onboarding specialist will take you through all the steps with a sample plan.
Have a 1:1 with one of our onboarding specialists
If your subscription includes an onboarding specialist, the team will reach out to schedule something with you. Make sure to connect with them sometime within the first 60 days. They will help you set up the software and answer any initial questions you may have.
---
No matter how you'd like to connect with us, we are here for it. Experience our best-in-industry support yourself while taking a 14-day free trial of the software. Schedule your demo today for access!