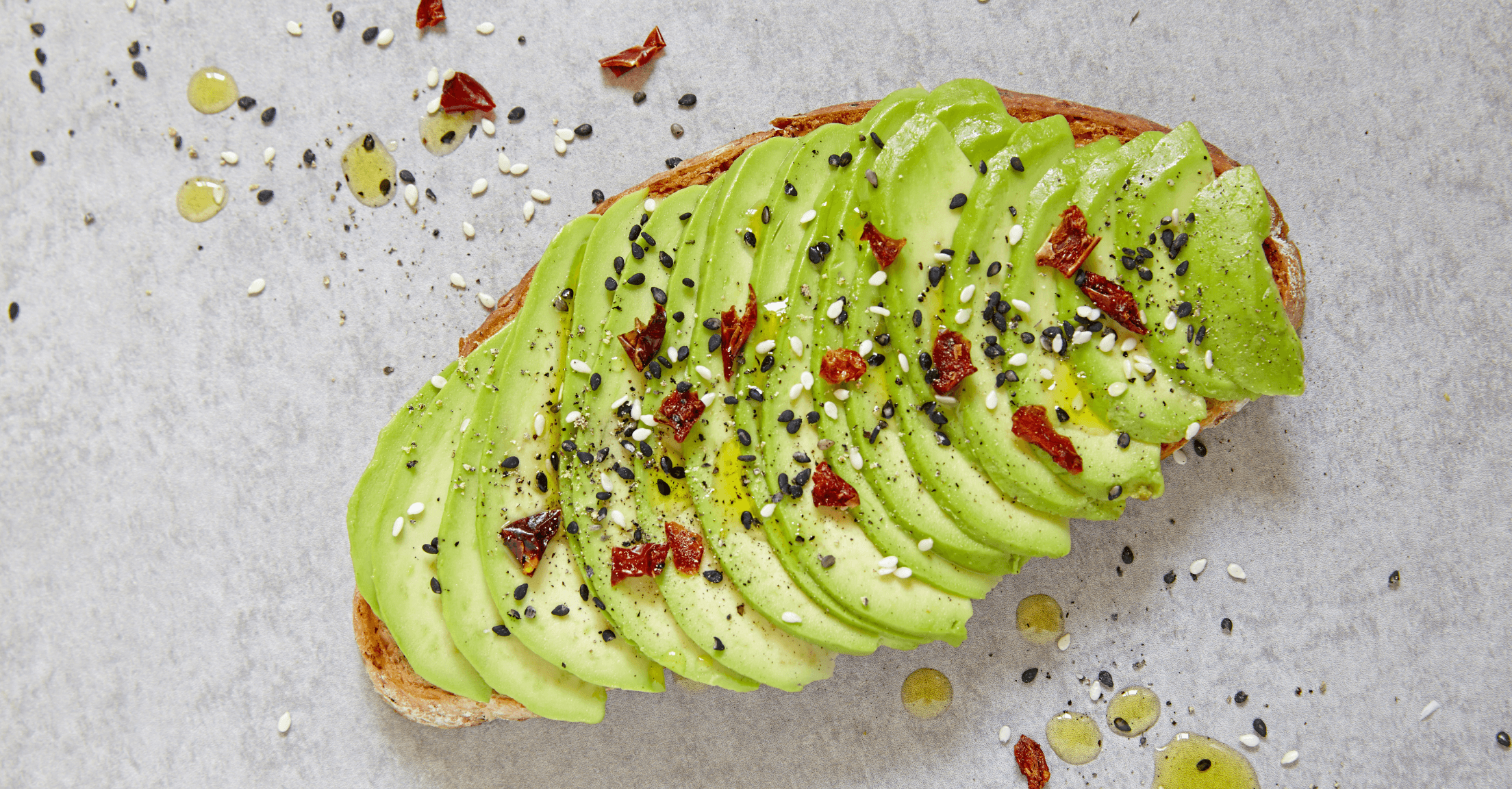 According to a 2022 Advisor News article and a survey by D.A. Davidson & Co., "Nearly half (49%) of Millennials who do not currently work with a financial advisor are planning or considering starting to work with one this year." If you're not already tapped into the Millennial market (typically noted as those born between 1981 and 1996), we've got some tips on features you'll want to make sure your financial planning software has to best manage this generation's needs.
Student loan module
14.6 million—or a third of—Millennials carry student loan debt, with an average of $38,877 per borrower, according to EducationData.org. Make sure your financial planning software has a tool to help clients manage their student loan debt, whether they are looking to evaluate if they are eligible for income-driven repayment plans or loan forgiveness options, pay them off as quickly as possible, or consolidate.
Education planning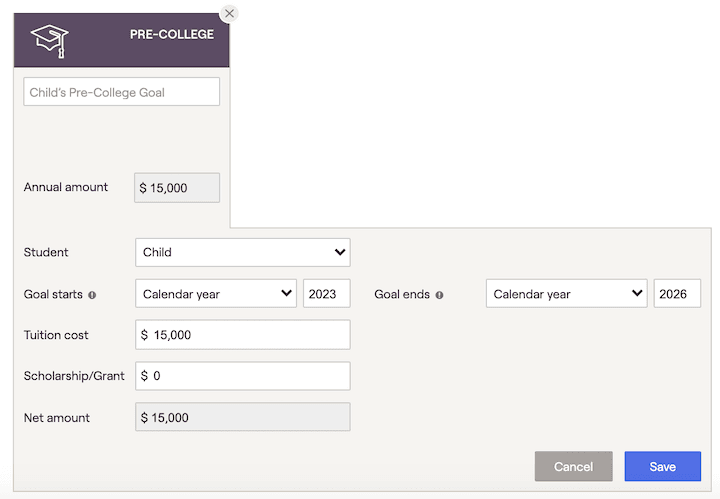 With student loans at top of mind, many parents of school-aged children hope their kids will not be as burdened by student loans of their own and begin to save for college early for them. You'll want the ability to track annual savings toward 529 plans and map out appropriate distributions for pre-college (for example, private school) and college goals. Some financial planning software can automatically enter estimates of the cost of specific universities and colleges by the time your kiddos are ready for the dorm. If your clients want to return to school themselves, the platform should also be able to account for those expenses.
Debt management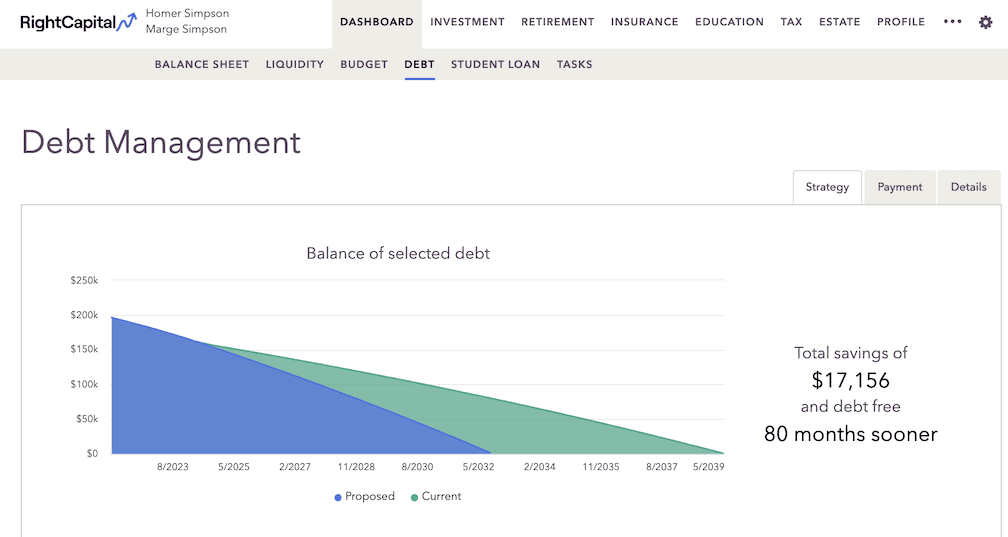 29% of individuals of all ages who don't yet work with an advisor and 14% of those who do are making paying off debt one of their 2022 priorities, according to the D.A. Davidson & Co. survey. In addition to student loan debt, many Millennials carry credit card, mortgage, and car loan debt. Ensure your financial planning software has a tool that can demonstrate the benefits of debt reduction strategies and refinancing options to take advantage of current rates.
Budgeting tools
Budgeting is big for Millennials, so you will likely want a financial planning software that can clearly display where their money is going. In some financial planning software platforms, clients can link their accounts so they can see if they are buying too much avocado toast—as some people say about this generation (let it be known we judge not a soul for loving avocado toast!). Some software has the ability to automatically categorize transactions into different categories for quick overviews.
Home ownership scenarios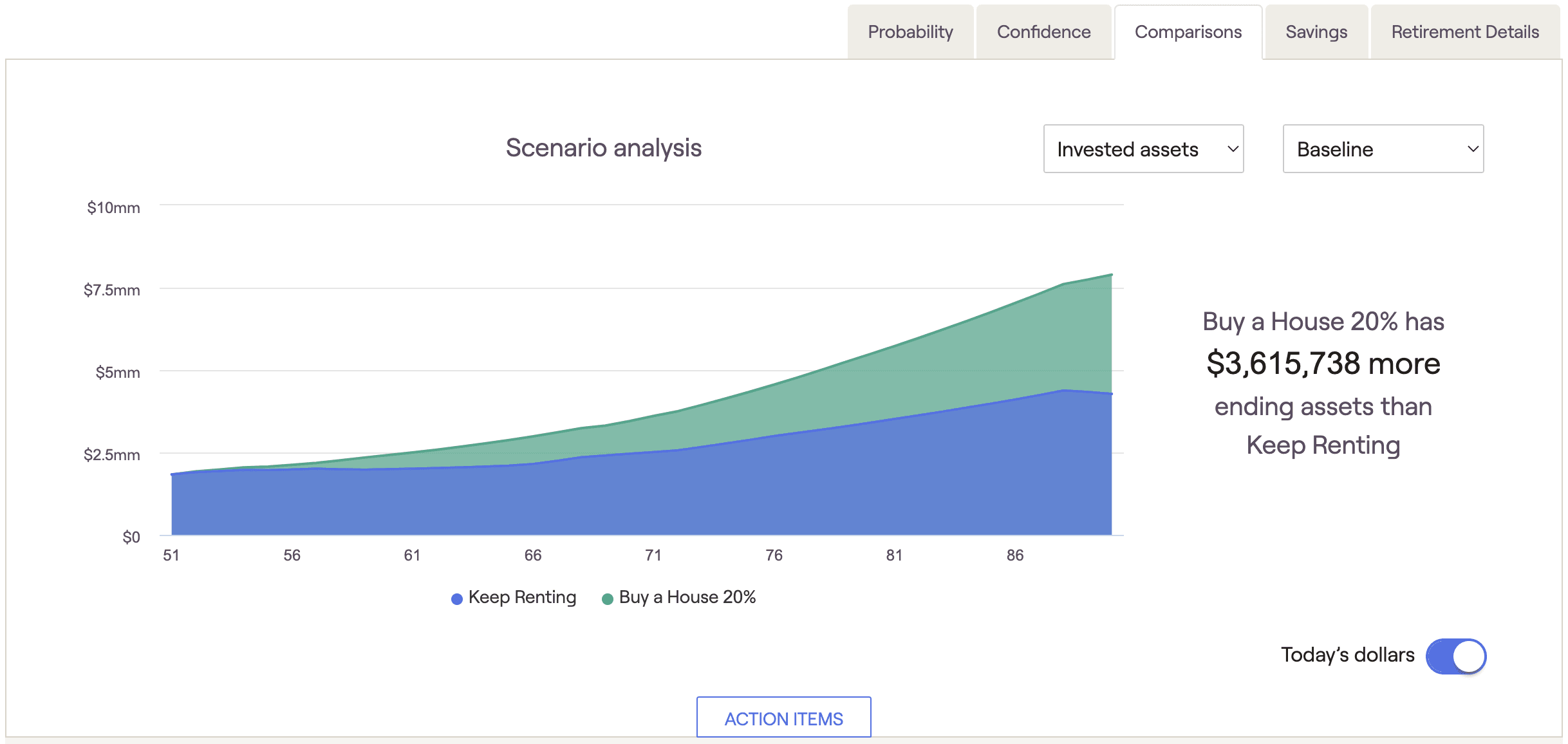 According to Forbes, only 47.9% of Millennials are homeowners at this time, compared to 69% of people in Gen X and 77.8% of Baby Boomers. Your financial planning software should be able to demonstrate the benefits of home ownership over renting as well as determine "how much house" your clients can afford once they are ready to take that step.
Retirement planning

Even if your Millennial clients feel that retirement is a long way off, as with anyone, you'll want to be able to properly demonstrate the benefits of saving early with comprehensive retirement planning features. Especially useful for this generation may be charts that demonstrate the savings over time of plans you as the advisor may propose.
Client portal and mobile app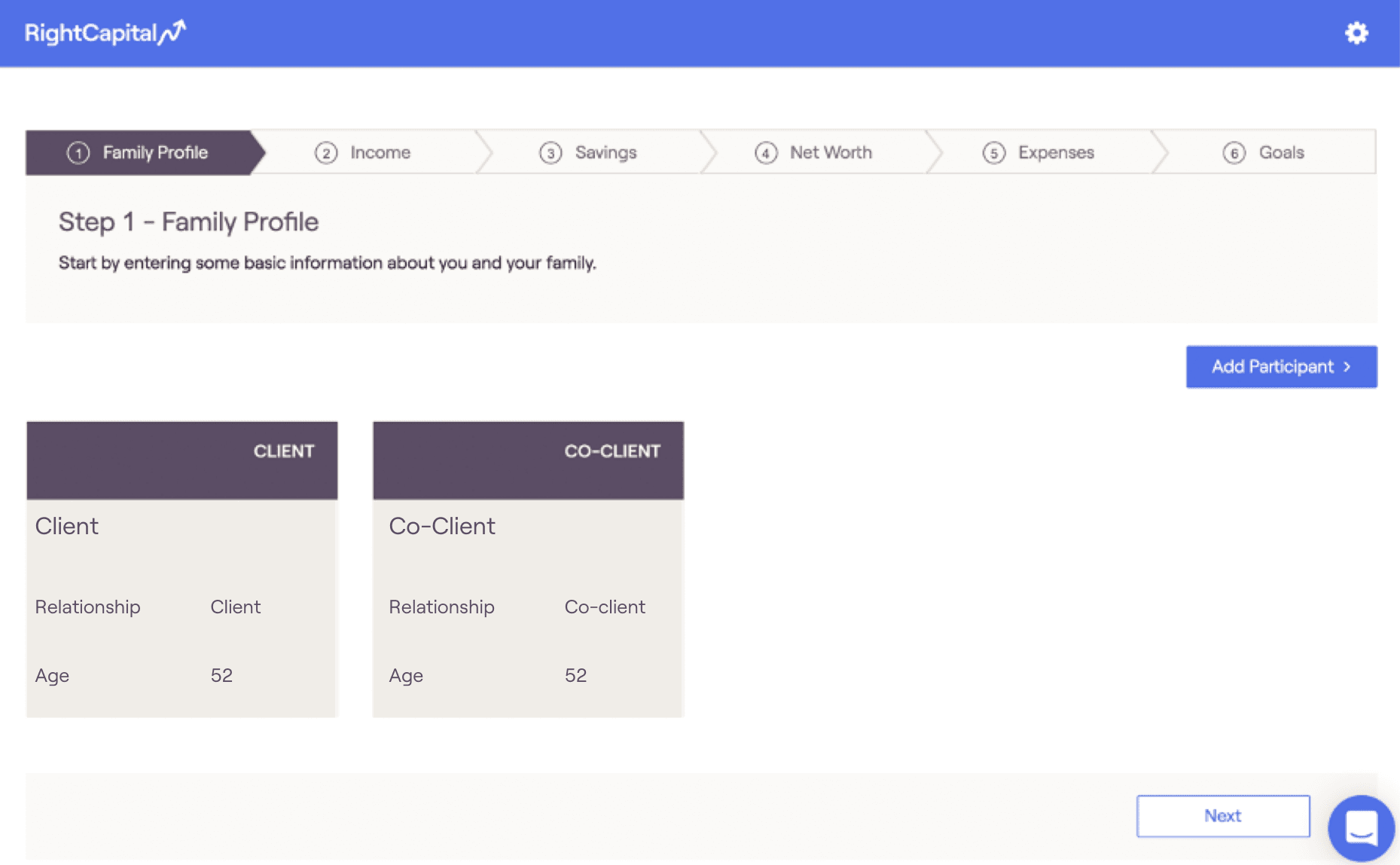 This generation of clients is likely looking to be active in their finances and are pretty tech-savvy, having grown up on computers playing Oregon Trail since elementary school. You can make them part of the process if your financial planning software has an interactive client portal and mobile app, where they can check their finances on the go.
---
If you'd like to learn how RightCapital can help you attract Millennial clients with all of the aforementioned features and more, schedule a 1:1 demo with a member of our sales team today!