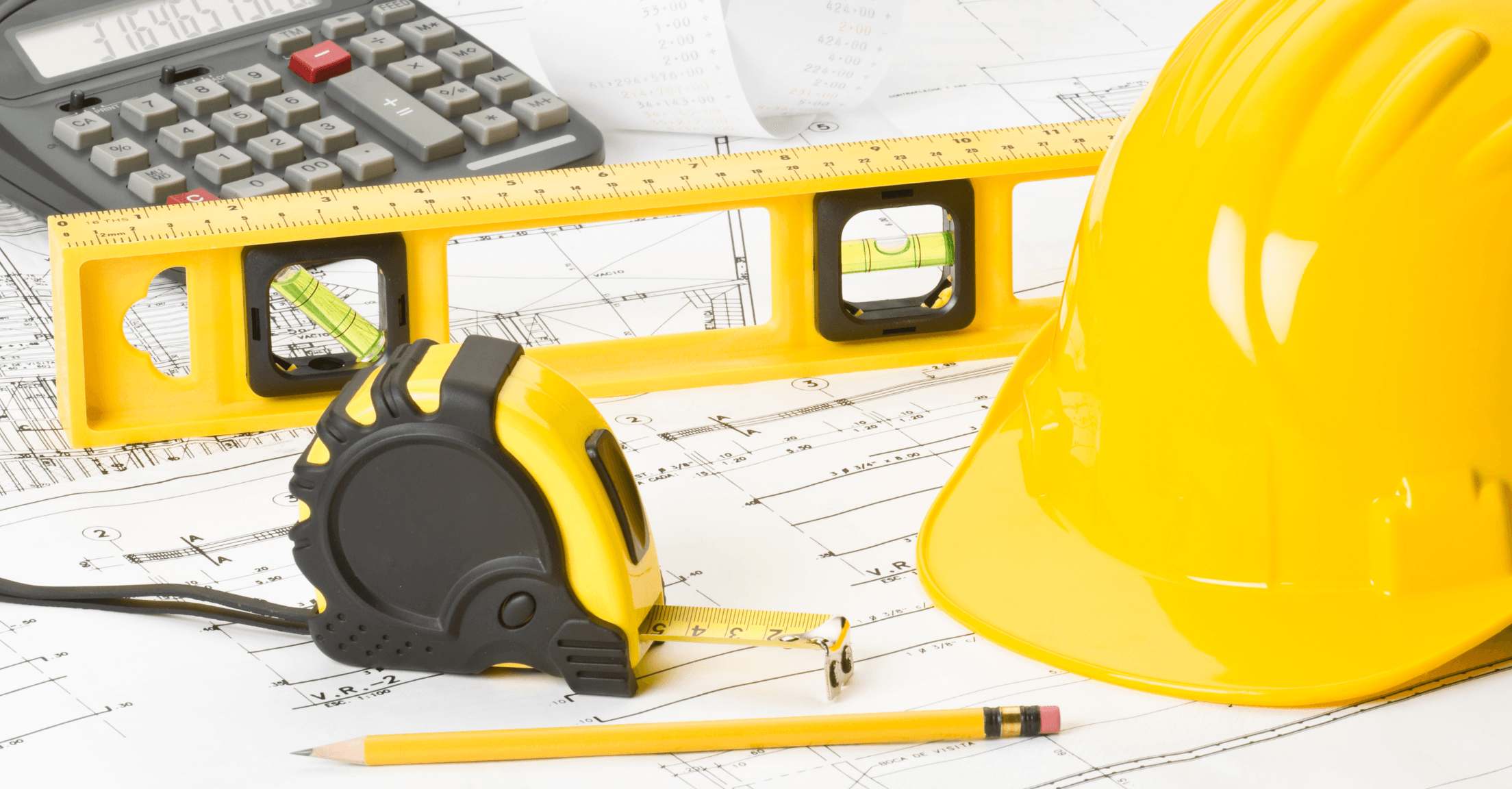 2022 has been pretty monumental for us at RightCapital, with incredible updates that came your way in the first and second quarters, a new office with sweeping views and migratory birds who like to peek in our windows, new employees and integration partners, webinars galore, and much, much more. The last three months, our product and engineering teams have been rocking and rolling on even more improvements and enhancements to our financial planning software. We'll highlight some below—if you'd like to read about them all, visit our updates page.
Our new Blueprint™ visual feature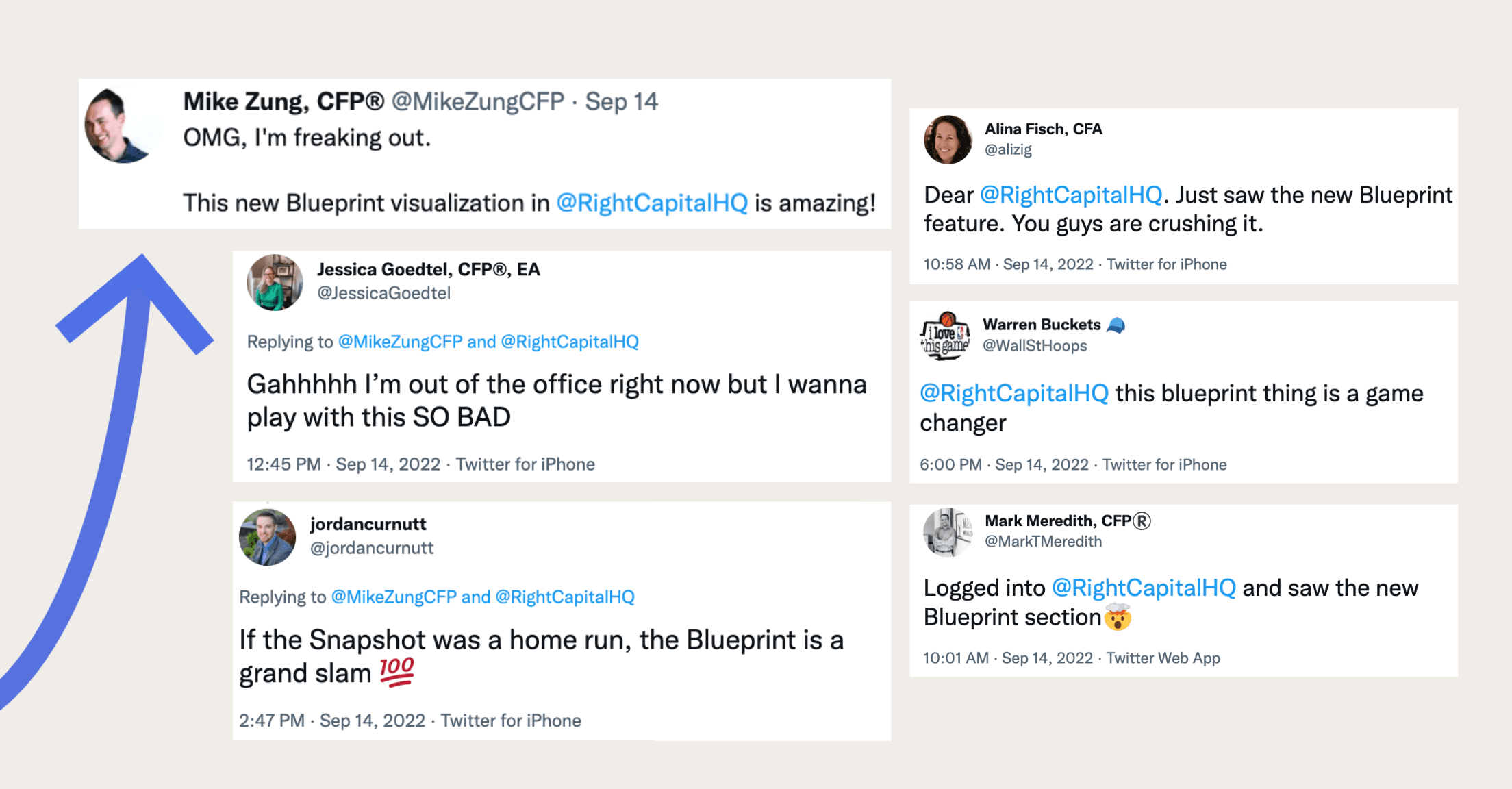 Noted by press outlets as a follow-up to our much-discussed Snapshot™ one-page plan, our new-in-September Blueprint feature continues to express the power of visualization within financial planning. As you can see in the above image, Twitter was once-again abuzz with feedback on our engaging, intuitive, and interactive graphical layout of each clients' net worth, goals, income, savings, and expenses. 
With Blueprint, quickly identify missing items or changes in the household's financial picture and update them directly within the visual layout. See the ownership of assets and liabilities quickly, whether owned by the client, co-client, or jointly. Share visuals online for interactive discussions or provide them as PDFs. 
A revamp of the notification center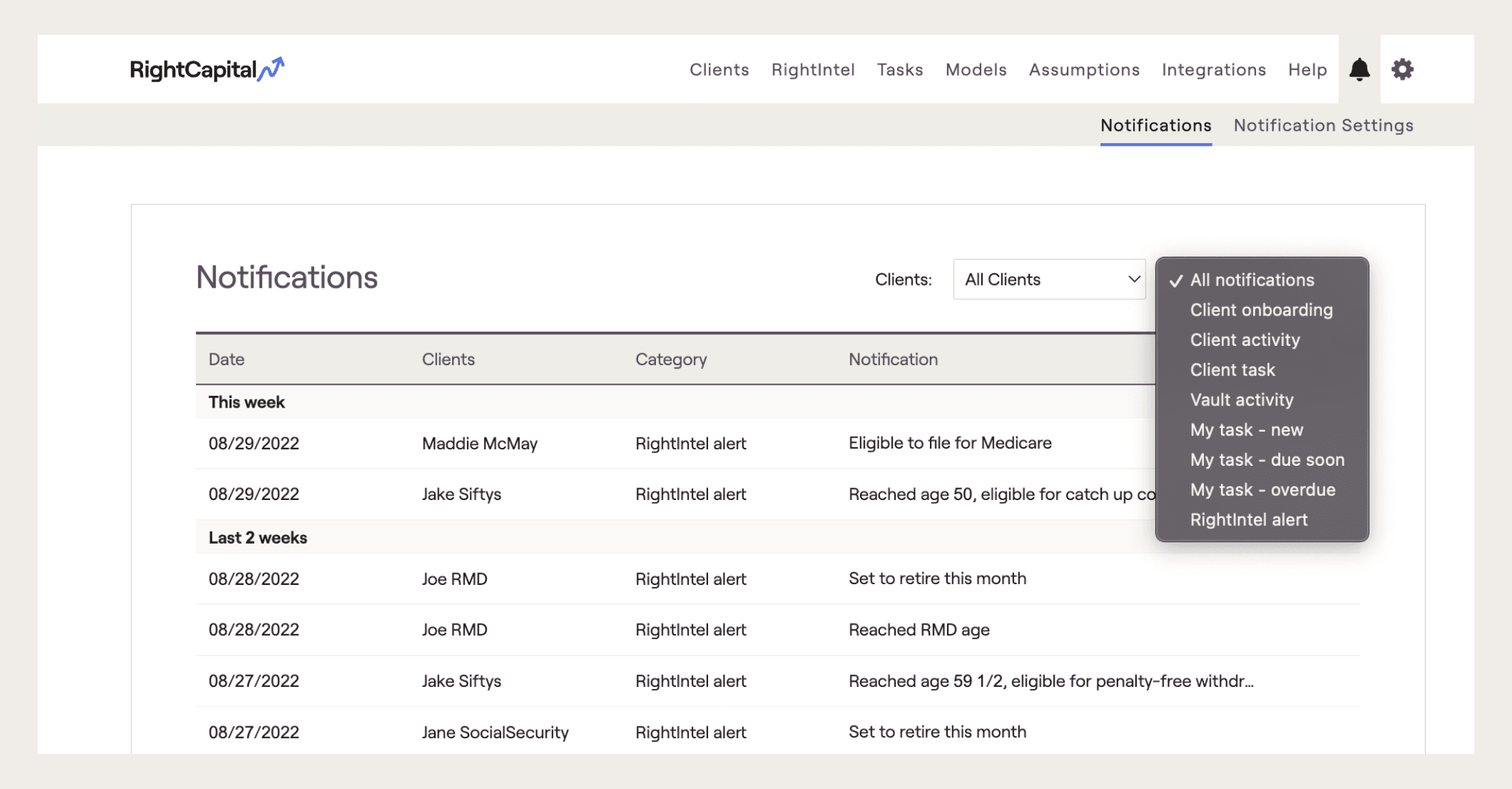 Advisors can now see important client updates and activities in one central location. Click the bell icon in the top right corner of the Advisor Portal to explore a plethora of organized notifications. Alerts from the past two weeks are listed chronologically and can be filtered by client and category, such as client onboarding, client activities, client tasks, vault activity, new advisor tasks, advisor tasks due soon, overdue advisor tasks, and RightIntel alerts on key life events.
As with many features, the notification center is fully customizable so you can decide which notifications are important to you and how you'd like to receive them. With enhanced notifications, advisors can more easily be proactive with clients and respond to changes in their lives in real time. 
Social Security filing strategy comparisons
See the annual and cumulative cash flow comparisons from any two filing strategies for Social Security. The cumulative cash flow chart displays the break-even point between the strategies and the new summary tab shows the total income received from each filing strategy, all for better analysis and decision-making. 
New Snapshot widgets
You ask, we answer. Since the introduction of our Snapshot feature in Q1, we've been making enhancements left and right thanks to your feedback and recommendations. New this quarter are a total effective tax rate, retirement income stability ratio, income sources chart, and education funding analysis for each student in the plan.
Liquidity module update
Additional detail and customization options have been added to the liquidity module so you can more easily discuss the importance of reserving cash funds with clients. There is a new "proposed expense buffer" option for unexpected expenses and a new "details" tab showing current monthly expenses and current liquidity, side by side. Customize which accounts to include in current liquidity, and see the cash value from taxable accounts' asset allocation.
Template creation options
Don't reinvent the wheel if you've created templates you love that you'd like to use with multiple financial plans. Make templates for reports, planning access, and Snapshot, and apply them to whichever clients/prospects or groups you wish. If you update planning access templates after the fact, changes will apply automatically to any plan utilizing that template.
Enhanced life insurance needs analysis 
You'll find four new cash flow tables to detail life insurance needs—addition to accounts, required minimum distribution, withdrawal from accounts, and net cash flows. These will provide more insight into the client's and co-client's premature death scenarios. 
Additional updates
Smaller—but valuable—updates this quarter included:
Organizational changes such as the ability to re-order portfolio models, glide paths, scenario models, and retirement spending strategies to see what you use first, as well as integrations in use at the top of your integration partners list

Cashflow visuals to better demonstrate age in the detailed insurance and business schedules, dashes to show if someone in the plan has passed away, and maximum contributions in action items for an enhanced advisor experience

Accounting for penalty-free 401k NUA distributions