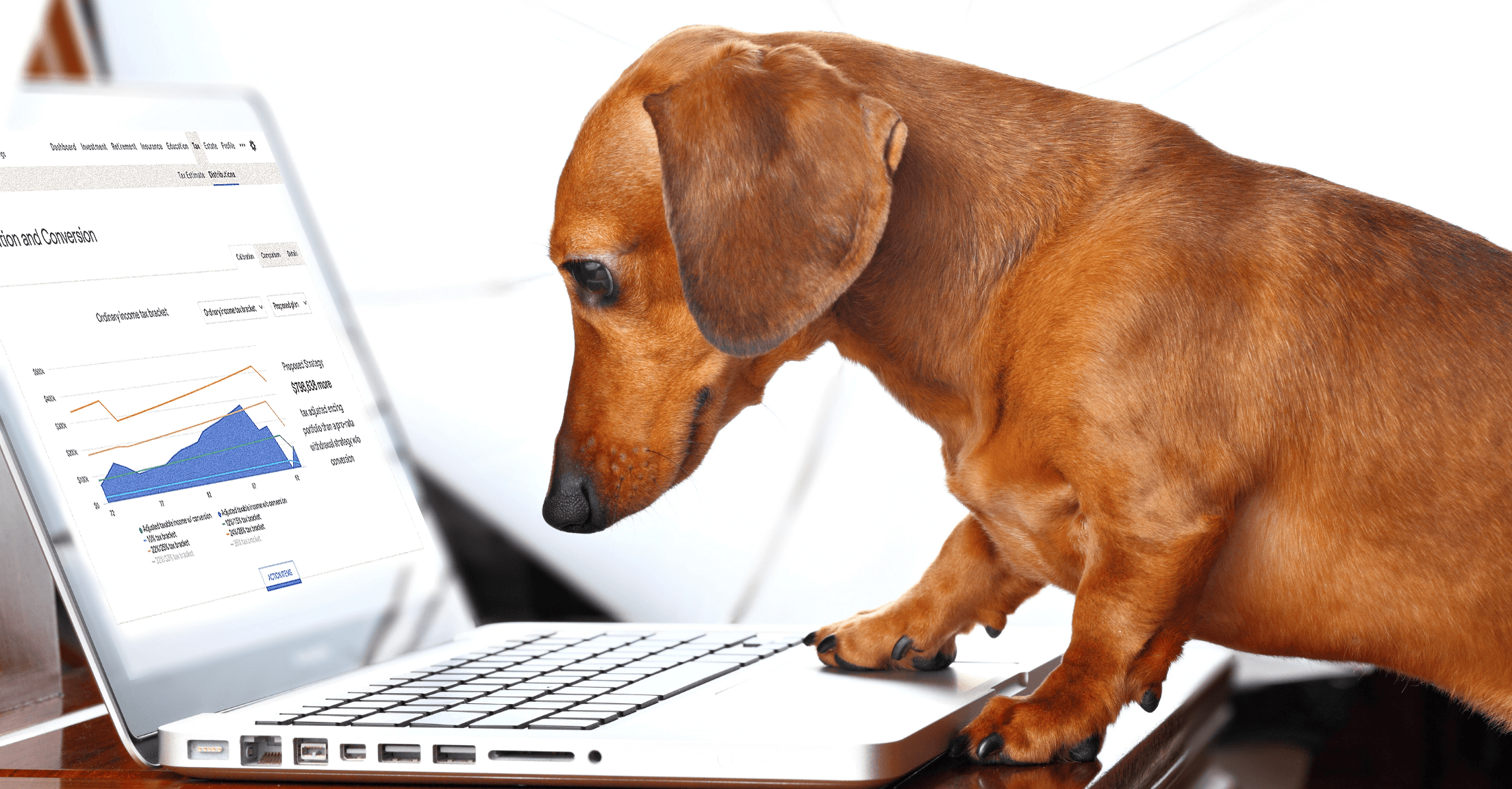 By Mary Grace McCaskey
So, you're thinking about scheduling or you've already scheduled a demo with RightCapital. Sounds like you were either chatted up by one of our sales development representatives or that you heard some piping hot tea about the fastest-growing and highest-rated financial planning software on the market…but what exactly goes on during the demo? Each demo is a personalized one-on-one virtual meeting with a member of our Sales Team, at a time that works for you or an assistant who may be attending the demo on your behalf. We encourage you to ask as many questions as you have and in this way, your demo will be totally unique to you.
Let us get to know YOU
RightCapital's goal is to keep it simple for you and your clients. During the first few minutes, you will be greeted by one of our Sales Executives who will guide you through the software. This is the point in the demonstration where our people get to know your people; with you elaborating on your practice and what your bread and butter is, we will be able to highlight exactly what you want to see and demonstrate what value-adds would benefit you! Using integrations? Perfect! We can show how to bring in client information when you enter the advisor portal.
Then, get to know US
As one of our Senior Executive Leads, Chi Lam, says, "RightCapital is your ecosystem". You will be able to customize plans from simple to complex based on what your needs are. Through the next 15 minutes of the demo, you will see how easy it is to start creating financial plans and how to illustrate different scenarios to your clients. 
The first course of action is setting up your client within the system through six easy steps, which can be done with simple data entry or through an integration with your CRM. This is where you input your client's family profile, income streams, savings, expenses, and more. The more data that you are able to track in the software, the more comprehensive of a plan you can create.
You will also be introduced to our mobile app and the client access portal. These will become invaluable features to help you engage with your clients.
Let's go deeper
Now that you have a high-level overview of the platform and everything it has to offer, you'll take a guided tour through our different modules such as investment, retirement, insurance, education, tax, and estate planning. This is a great opportunity to ask "what if" scenarios and see in real time how to model what you are looking to demonstrate to your own clients. This meeting is meant to highlight the value you can add to your practice.
You'll also learn how to interact with our highest-rated-in-industry support team. When you are creating a plan, they are available from 9 am to 6 pm EST via phone, email, or in-platform chat support.
Once you complete your demo, you will have access to a free 14-day trial of the platform so you can experiment on your own, play around with real data, and create reports, among other things. We've written a comprehensive guide on how to make the most of your free 14-day trial so you don't miss out on anything in the platform before making the important decision to subscribe.
Now, let's schedule that demo!