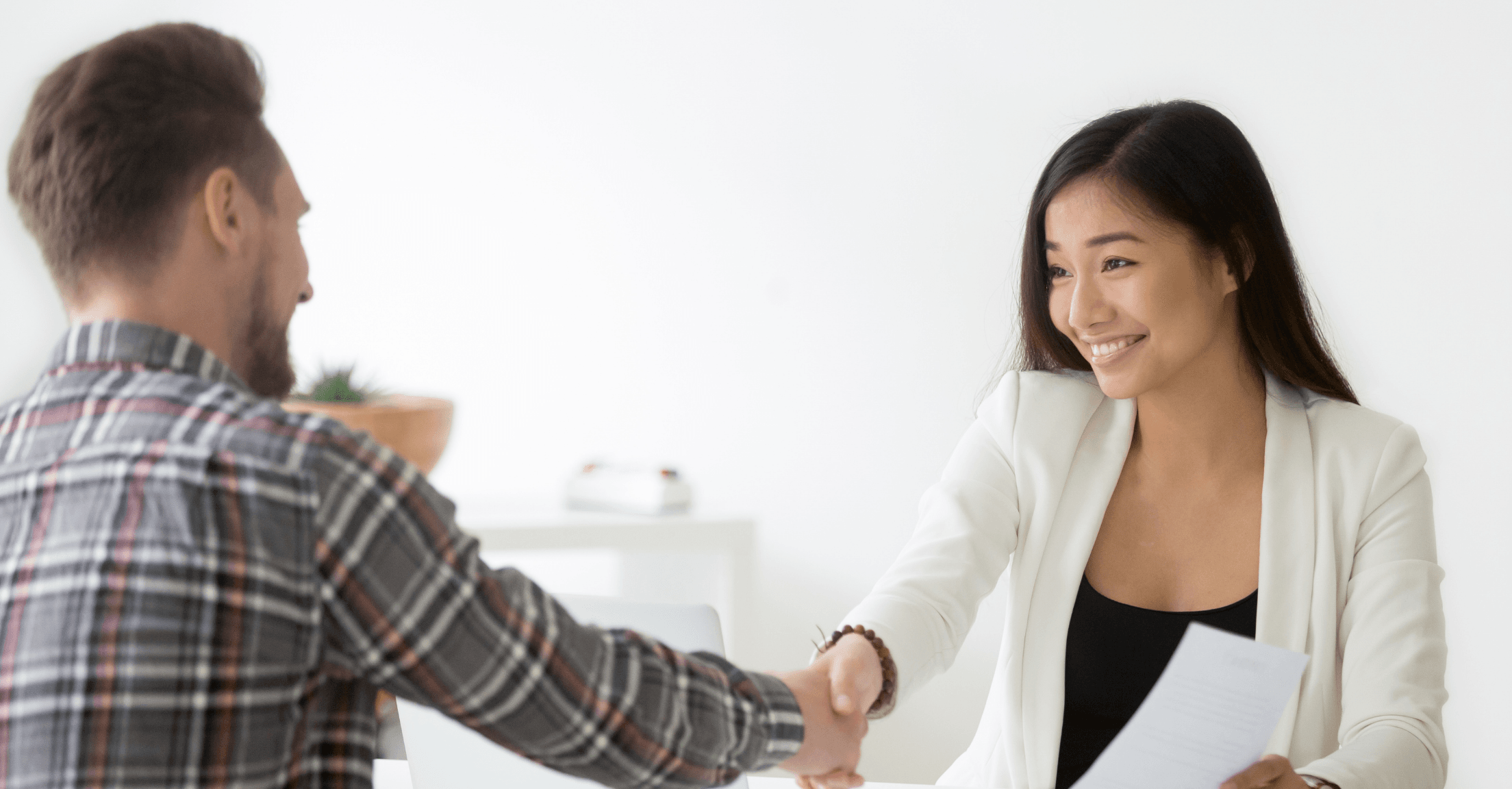 By nature, financial advisors add a ton of value to their clients, but what if you could add even more by looking a little deeper into their full financial pictures? We've come up with seven ideas you may not have considered or maybe haven't yet had the time to review. Stay tuned after the fold to learn how RightCapital's new business intelligence feature, RightIntel, can help you identify the following opportunities so you can focus on the action.
Determine more effective ways to manage large cash balances
If you identify clients with large balances of cash, help them recognize the opportunity cost of keeping this cash in accounts with low interest rates. Maximize clients' returns by recommending that they invest in the market, contribute more to their retirement accounts, or pay down debt, for example. If the cash belongs to a business your client owns, another recommendation could be to invest the cash back into the business.
Recommend higher levels of savings
On the flip side, if a client does not have enough cash on hand to cover themselves in case of emergency, you might recommend they bump up their savings or—if the opportunity exists—liquify some of their existing assets. According to Kitces, almost 30% of Americans do not have an emergency fund, and even more surprising, more than 60% of Americans have less than $1,000 in a savings account and more than 20% are without a savings account at all.
Offer to manage more of clients' assets
If your client owns assets that you are not actively managing, offer to manage them yourself so that you and the client have more insight and control of the full financial strategy. If you monetize your business using an AUM model, there's an added bonus for you, especially if you are dealing with high-net-worth clients.
Review client debt and determine refinancing opportunities
Determine if your clients are paying a higher interest rate on mortgages, home equity loans, car loans, or student loans than they could get elsewhere and make recommendations on who could benefit from consolidation or loan refinancing.
Examine client insurance needs and policies
Ensure that clients have the appropriate levels of insurance for their particular financial and lifestyle situations and help them avoid lapses in coverage by keeping track of policy expiration dates and identifying future protection needs.
Identify milestones to personalize your conversations
Keep track of which of your clients are approaching certain milestones, such as turning 59 ½, reaching the age of Required Minimum Distribution (RMD), reaching retirement, or filing for Medicare or Social Security to make sure you are having the most relevant conversations at the appropriate times.
Encourage clients to be involved with their finances
Keep track of how often your clients are logging into their client portals to ensure they are keeping up to date with their finances and completing any tasks you have assigned.
Identify the above value-add opportunities with RightIntel!
You may be thinking, "These ideas are great, but I don't have the time to dig through plans to search for these opportunities!", but we've got you covered so you can have your clients covered. All premium and platinum RightCapital subscriptions come with access to RightIntel, our new-in-2021 business intelligence tool. RightIntel presents all of the above data for you in a customizable dashboard, client overview, and opportunities tool. Sort by account values, upcoming dates, different client groups, interest rates, and more to determine small changes that can make big differences.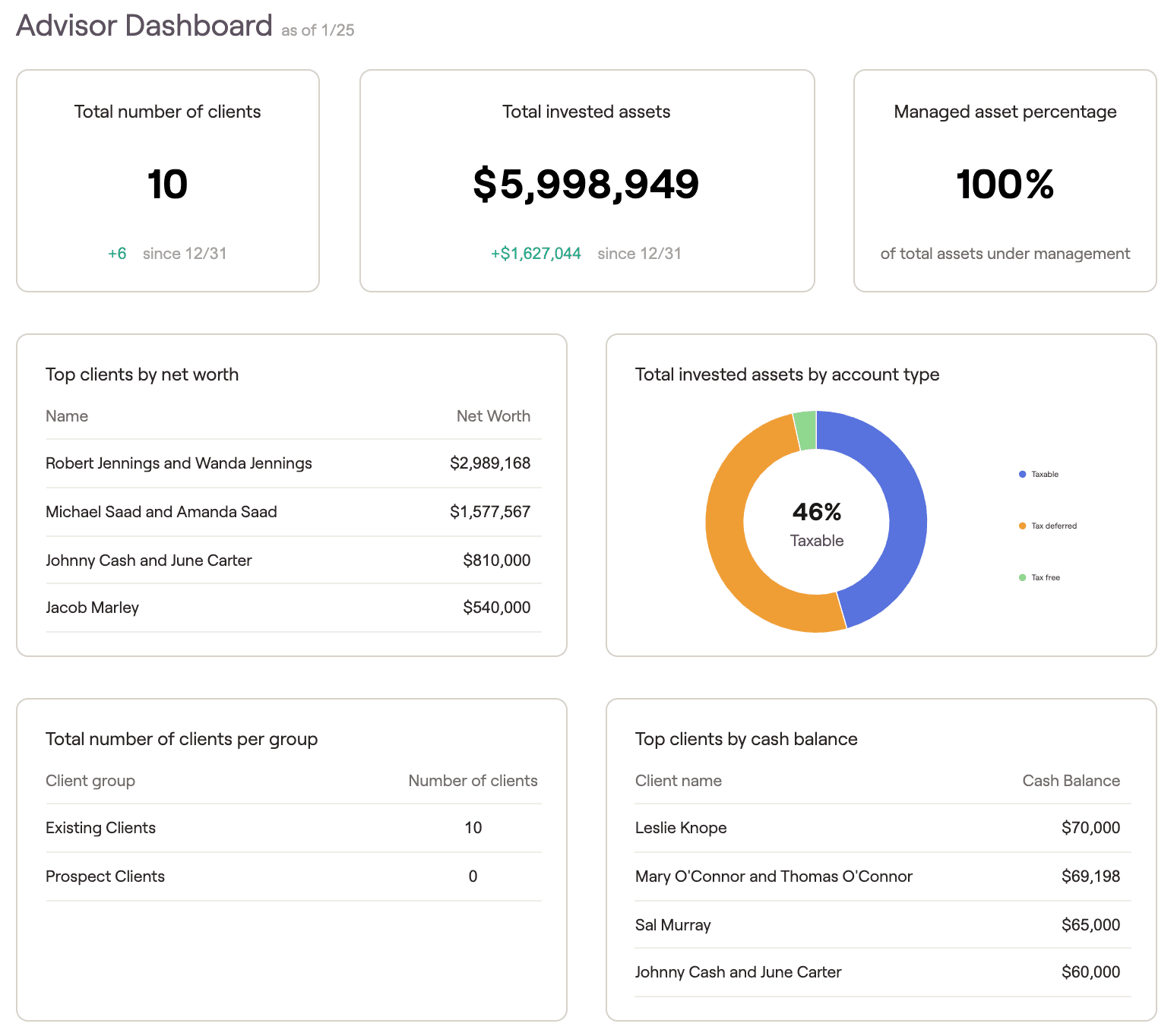 Feedback from advisors has been great! "I love the new RightIntel functionality," said Mike Zung, CFP®, Founder and Financial Planner at Java Wealth. "This framework and experience were exactly what I was describing when I met with the RightCapital team to discuss a business intelligence tool designed for independent advisors like me. I am excited to see how the RightCapital team will continue to evolve this concept."
"RightIntel has been very useful in identifying growth opportunities for our financial planning practice," said Andrea Clark, founder and financial planner at The Table Financial Planning. "For example, I can quickly see which clients have too much cash on hand and can benefit from increasing their invested assets, send helpful information to clients when they reach an important financial milestone, and identify clients who need more help managing their debts and high-interest loans."  
"When I open up my RightIntel Dashboard, it serves as a quick check-in to see how my overall planning practice is doing," said Douglas E. Richards, founder and financial planner at Crest Financial LLC. "The RightIntel data also helps me see if the prospects that I'm speaking with are a good fit with my practice, gives a high-level picture on the types of assets I am working with, and allows me to sort and export clients based on different filters. Best of all, it's all very clear and easy to understand." 
---
Learn more about our business intelligence tool within our help center and schedule a demo for access to a free 14-day premium trial complete with RightIntel today!