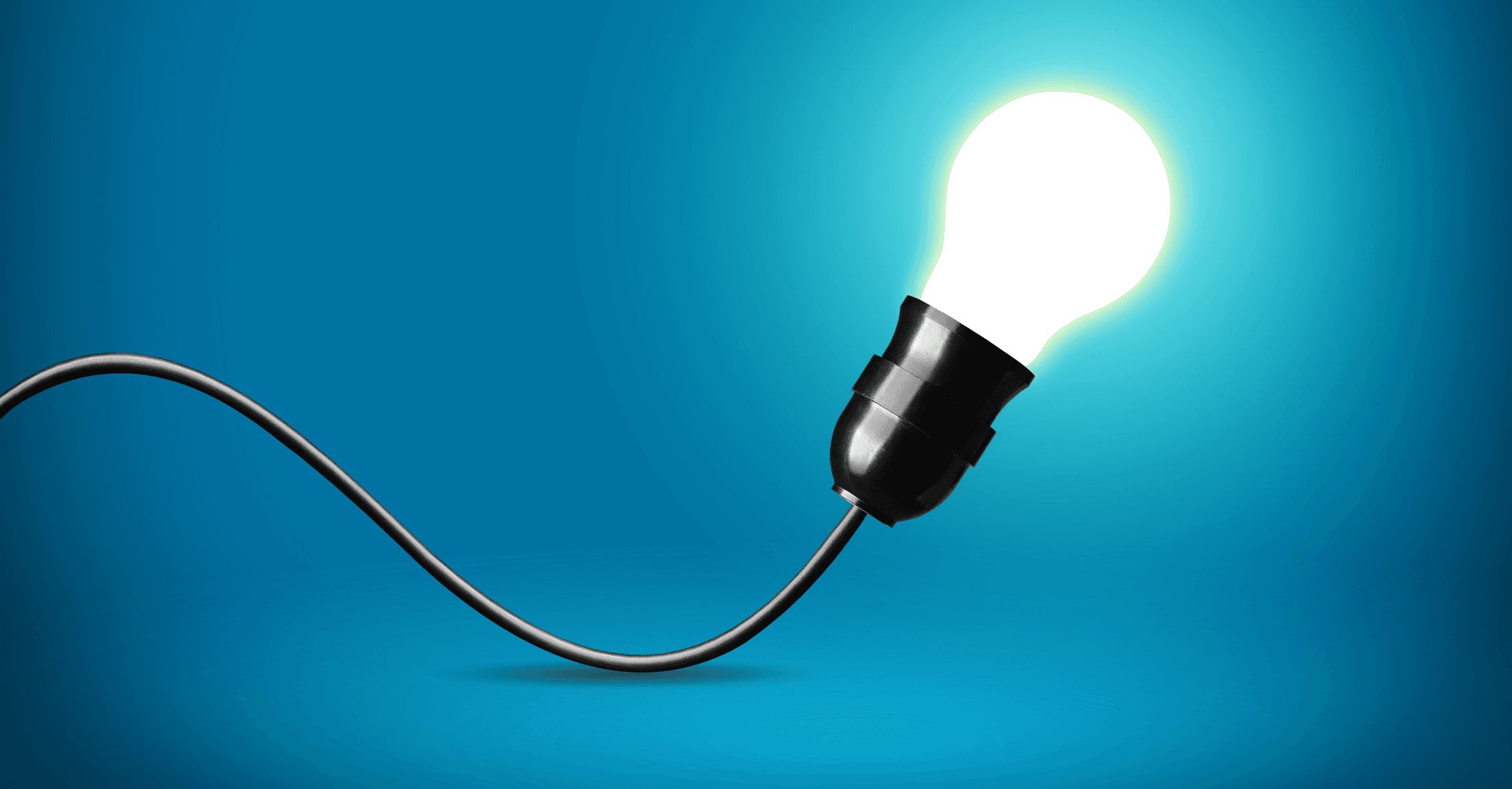 One of our fave things clients say about RightCapital is how much they love our continuous improvements (see what we accomplished last year) and we have certainly started strong in 2022! If you haven't gotten through all of our weekly emails or if you're not yet a subscriber, here's a rundown of some of the enhancements we were most proud to share.
Our new Snapshot feature with rave reviews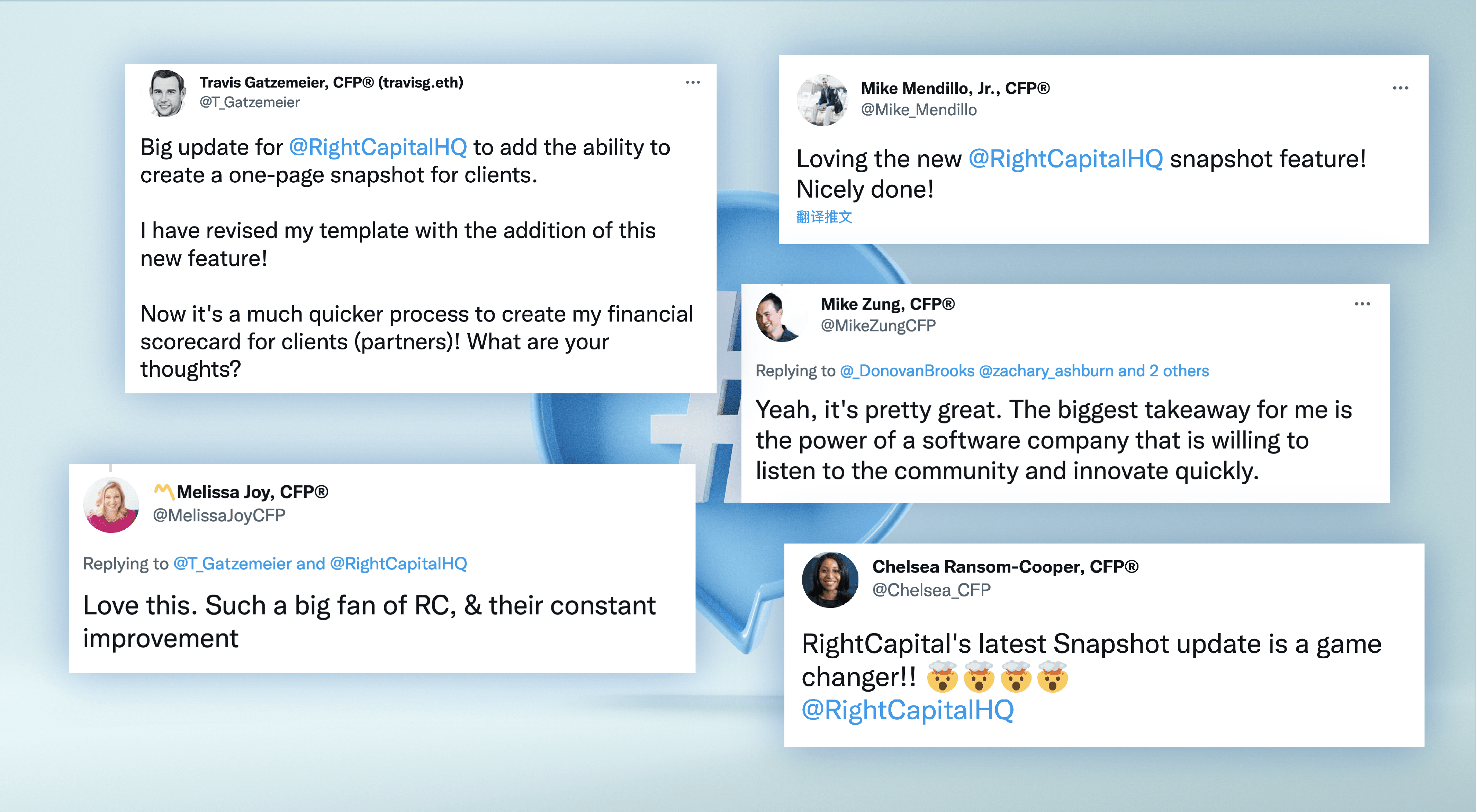 Twitter was abuzz with excitement when our advisors logged in and first saw Snapshot, our totally customizable dashboard that allows you to create personalized client plan summaries. Rearrange, add, and delete various sections to create a tailored plan for each client. Present Snapshot to your clients within the client portal or the PDF report.
More robust business analytics with RightIntel

RightIntel premiered at the end of 2021 for our Premium and Platinum subscribers, and the enhancements kept coming in early 2022! With the Client Overview section, advisors can see key statistics such as net worth and invested assets for all their clients in one location. In the Opportunities section, view analytics such as cash on hand, assets held away, high debt rates, and more. These features provide additional insight into your business and help you deliver more value to clients. 
Additional RightIntel updates include the ability to specify which client groups are included in the Dashboard and a new key event to capture the month and year your clients will turn 50, to identify any catch-up contribution opportunities.
Growing partnerships
Earlier this year, we debuted integrations with both Addepar and AssetMark as well as finalized a single sign-on (SSO) direct from XY Planning Network into RightCapital.
Enhanced functionality
Some of our advisors' favorite features became even better this quarter. You can now propose exchanging an existing annuity policy for a new one, build out different retirement scenarios with insurance policies, demonstrate how to finance a car within the car goal, and account for property owned outside of the US.
In addition to accounting for education goals for clients or kids heading off to college, you can now also more easily track tuition costs and grants or scholarships associated with private K-12 education. The funding from 529 accounts for these costs will automatically be limited to $10,000. Contributions to 529 made by individuals outside of the plan (grandparents, aunts, etc.) are also now able to be accounted for.
More flexibility with account assumptions
You as the advisor now have the ability to control two additional account assumptions. Specify the percentage of assets that will pass to a surviving spouse at the client's end of plan and/or choose if the value used to calculate required minimum distributions (RMDs) in the first projection year is the "current" account value or a "specified year-end" value.
PDF report updates
The PDF report has been enhanced with easy drag-and-drop tools so you can arrange the report sections in whatever order you see fit. You can also now see more detailed pre-retirement or retirement expense information using the "detailed worksheet" approach, which will reflect in the "Summary of User Input" section on the report. There is now more flexibility for customization to report cash flows. Plus, to bring it full circle, you can include the aforementioned Snapshot feature if you so wish!
New year refreshes
Each year, for your convenience and if they've changed, RightCapital updates new tax brackets, contribution limits for retirement plans, IRMAA parameters for Medicare costs, national average health care and long-term care costs, state-specific tax parameters, and more. We've also updated the projected tax forms from the IRS.
---
Excited for what else we're going to do this year? Schedule a demo today for a free 14-day trial.