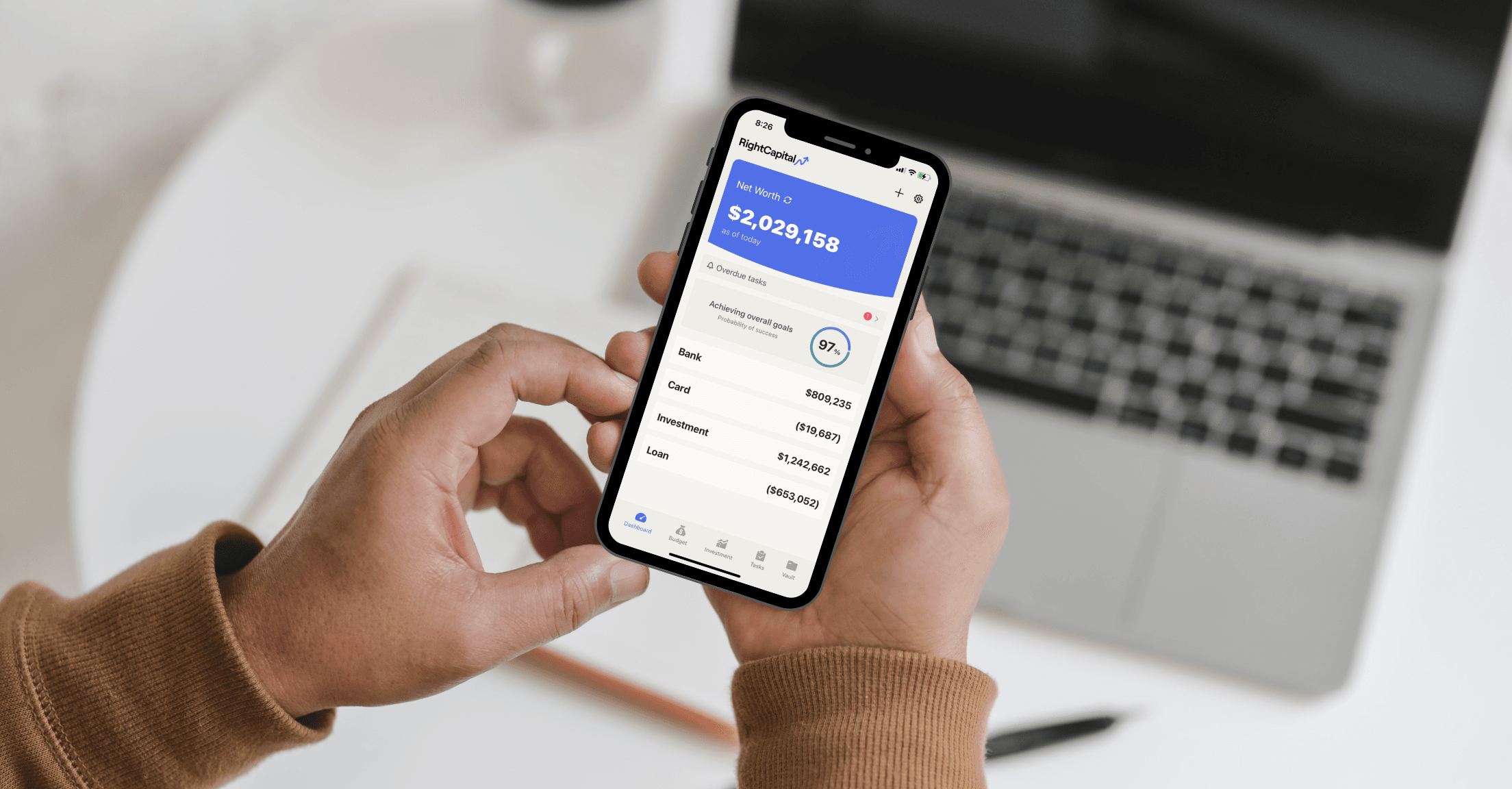 So far this year, RightCapital updates have arrived as quickly as ChatGPT think pieces on LinkedIn. If you aren't yet a subscriber to our financial planning software or if your email is far from inbox zero (we get it), catch up with what we've been doing over the last three months:
Celebrating your kind words
We can't thank our advisors enough for how they recommend RightCapital on Twitter and LinkedIn, respond with excitement to product update emails, or relay their thoughts in industry surveys and reports. We are proud to be rated #1 in advisor satisfaction of the major financial planning software platforms in both the Kitces Report: "How Financial Advisors Actually Do Financial Planning" and the T3/Inside Information Advisor Software Survey. Notably within the Kitces Report when compared to eMoney and MoneyGuidePro, RightCapital is rated highest in the following categories and more: Student Loan Planning and Analysis, Client Portal, Simplicity, Client-Directed Data Gathering, Tax Planning, and Ease of Use.
Enhancing our client-facing mobile app with major updates
This quarter, the RightCapital mobile app had a significant glow-up and remains the only true companion mobile app from a financial planning software. We redesigned the Dashboard, Budget, Tasks, and Asset Allocation modules and also added our Vault secure document storage, including the ability to preview saved documents by simply tapping the file name.
Redesigning the Budget module
Our Budget module was revamped within the mobile app but also within our full platform and client portal. If your subscription includes account aggregation, clients can link bank and credit card accounts to see and categorize individual transactions. Clients can easily manage their expenses vs. a monthly budget they have set, in summary, by viewing activity over specified time periods, and in detail by transaction.
Modifying for SECURE Act 2.0 
Within days of the SECURE 2.0 Act being signed into law, RightCapital was ready with updates for the raising of Required Minimum Distribution (RMD) ages, adjustments for inflation for Qualified Charitable Distributions (QCD), catch-up contributions for employer-sponsored retirement plans, and more.
Modeling "Married Filing Separately" tax status
By popular demand, the ability to account for the tax filing status of "Married Filing Separately" has arrived. This allows for more flexibility in viewing individual tax details (such as sample tax forms and tax estimate charts), proposing separate Roth conversion strategies, and capturing personal tax assumptions.
Creating new options for return model assumptions
We've added more control to align your beliefs as an advisor with the planning software by providing options for return modeling (standard and legacy) and more flexibility to use geometric or arithmetic calculation types. Return and volatility values are updated annually for the predefined return assumption sets.
Updating our Snapshot module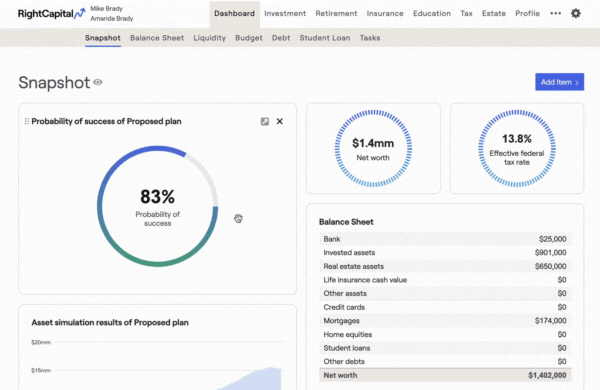 Advisors can now hover over charts within Snapshot to take them right into the corresponding module for quick edits. There's also more flexibility in the text boxes as you can double the size of the normal text box if you need to provide more detail or recommendations to clients.
Revamping the Notes feature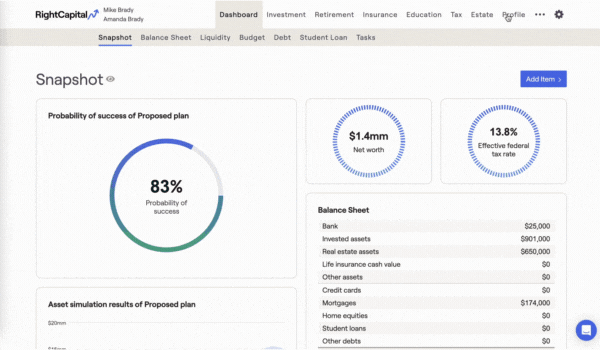 Track client conversations easily with our updated Notes feature on profile cards, accounts, and action items sections. Set individual notes' privacy depending on if you would like to share with the client or not. Organize better by viewing all in one place on the new Notes tab, time-stamping the notes with dates you created the notes, and the ability to print "shared" notes within the PDF report.
---
To learn more about these updates and more, schedule a personalized demo today!