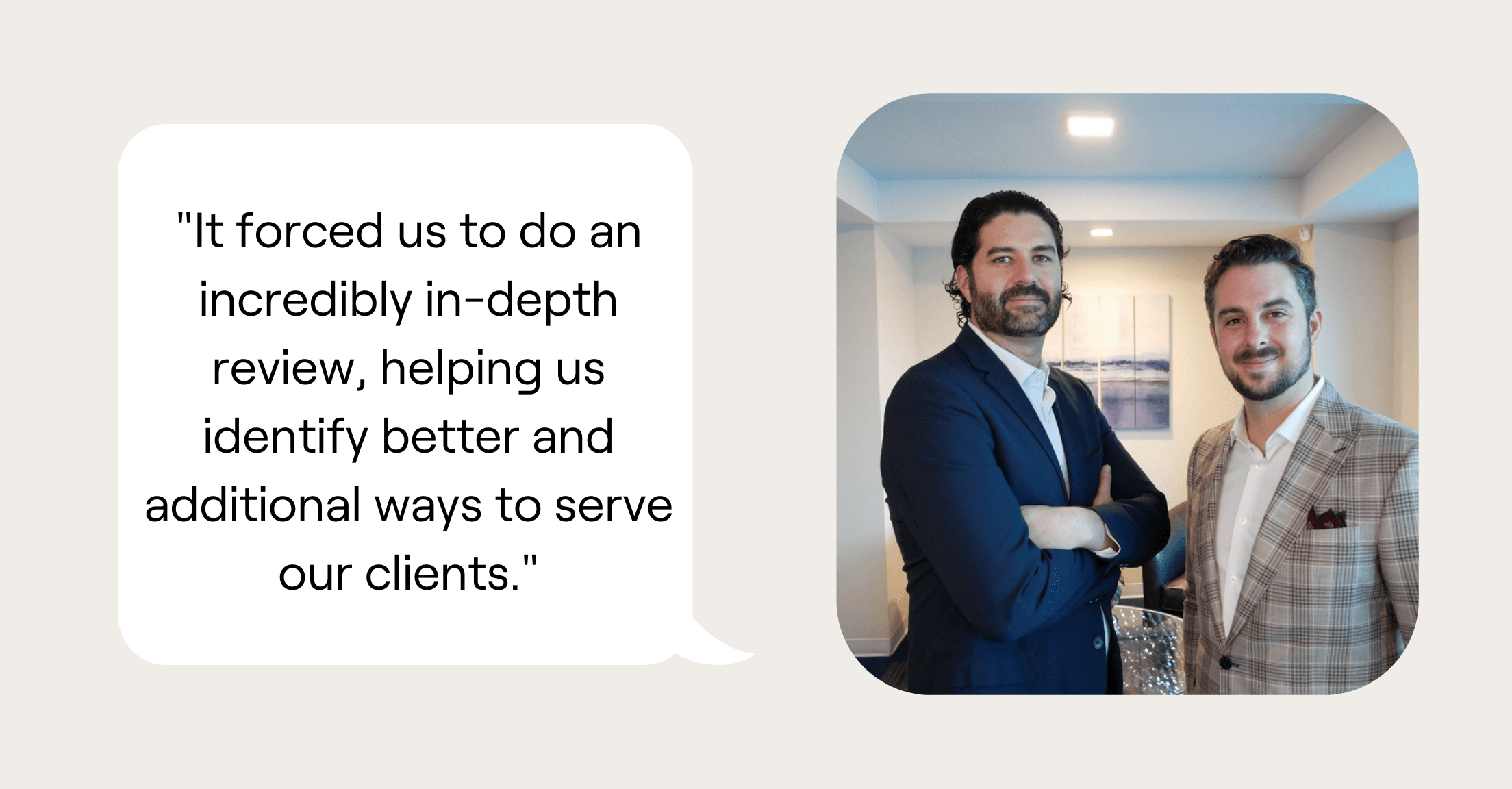 Change can be intimidating, but it's often beneficial to remember in many cases that "Fortune favors the bold." Boldness can come in a number of ways in the financial planning world. It can be deciding to start a business with a fellow advisor just days after meeting, as was the case with Cary Green and Jean Jacques ("JJ") Widmaier of Green Era Financial out of Clearwater, Florida. Boldness can also be moving your clients from one financial planning software to another instead of simply sticking with what you know. We spoke with Cary and JJ about both of these bold moves and what they would recommend for other advisors looking for a change:
How did you start Green Era Financial?
The partners met at an event for a non-profit and discovered they had similar dreams of starting their own firms, both having worked in finance for the majority of their adult lives. JJ and Cary agreed that running a business is more about the client experience and what clients are getting out of it than what they themselves should get out of it. "I wanted to make sure whatever I was doing, I was helping people," said Cary. They realized their personalities and skillsets complemented each other and the rest was history.
Why did you choose RightCapital?
When starting a business, often one of the most important considerations is what the tech stack should look like. JJ had used eMoney in his most recent firm but had also used MoneyGuidePro previously, while Cary had done all of his planning "by hand, with complicated Word documents and calculations"—if this sounds like you, learn the benefits of using financial planning software.
Cary and JJ knew that they didn't want to use an infinite number of programs that didn't communicate with each other. They were drawn to RightCapital for two main reasons, one being that the software integrated "beautifully" with their chosen custodian, and two being that there seemed to be a fundamental difference between RightCapital and other financial planning software. Cary explained, "RightCapital felt more intuitive and less 'old-fashioned' and 'blocky' than the other options…there's something about the ease of use, the aesthetics, and how it communicates information to the client and to us."
They had also seen in their research of industry sources such as Kitces that RightCapital is popular with newer, younger advisors, and Cary and JJ liked feeling "more on the cutting-edge of technology." 
How did you transfer your clients' data?
"We did it manually for sure," said Cary. JJ added, "Which was good, because I was able to familiarize myself with the new software." He noted that RightCapital had more tax considerations than he was used to which he thought was a positive: "I want to be able to prove the benefits of Roth conversions or back-door Roth strategies, for example." RightCapital integrates with both JJ's old custodian and the one Green Era Financial chose, so that took time out of the process.
"I think the transition was moderately easy," shared Cary, "because it was really just 'here's the data here, let's plug it in here,' and moving back and forth." Initially, the team thought they might hire a paraplanner to transfer the data, but then saw benefits to completing the task themselves. They were able to bring their plans up to present time and make sure they had everything they needed. By going through each client, they identified missing data such as an interest rate on a mortgage or the amount of property taxes paid. "Some of the transfers were quick, but some took several hours because we found things that were missing and we dove in to fix them."
What was the learning curve like?
JJ found RightCapital easy to pick up as he had used financial planning software in the past. What helped bring Cary up to speed after the 1:1 demo was the Creating Your First Plan webinar (also presented weekly as part of our Recurring Training Webinars). Cary learned about 95% of the information he needed from that one webinar. Also offered in the weekly training series is Presenting Your First Plan. 
After that, it came down to figuring out situations they hadn't run into before, such as how to model a client taking survivor benefits on her late husband's Social Security benefits or someone with an S corp. Cary found it easy to search the Help Center or reach out to Customer Support in these situations. He has so far had all questions answered by simply using the online chat function. It was particularly helpful during one chat when the person he was speaking to offered to do a screen share to quickly get to the bottom of things.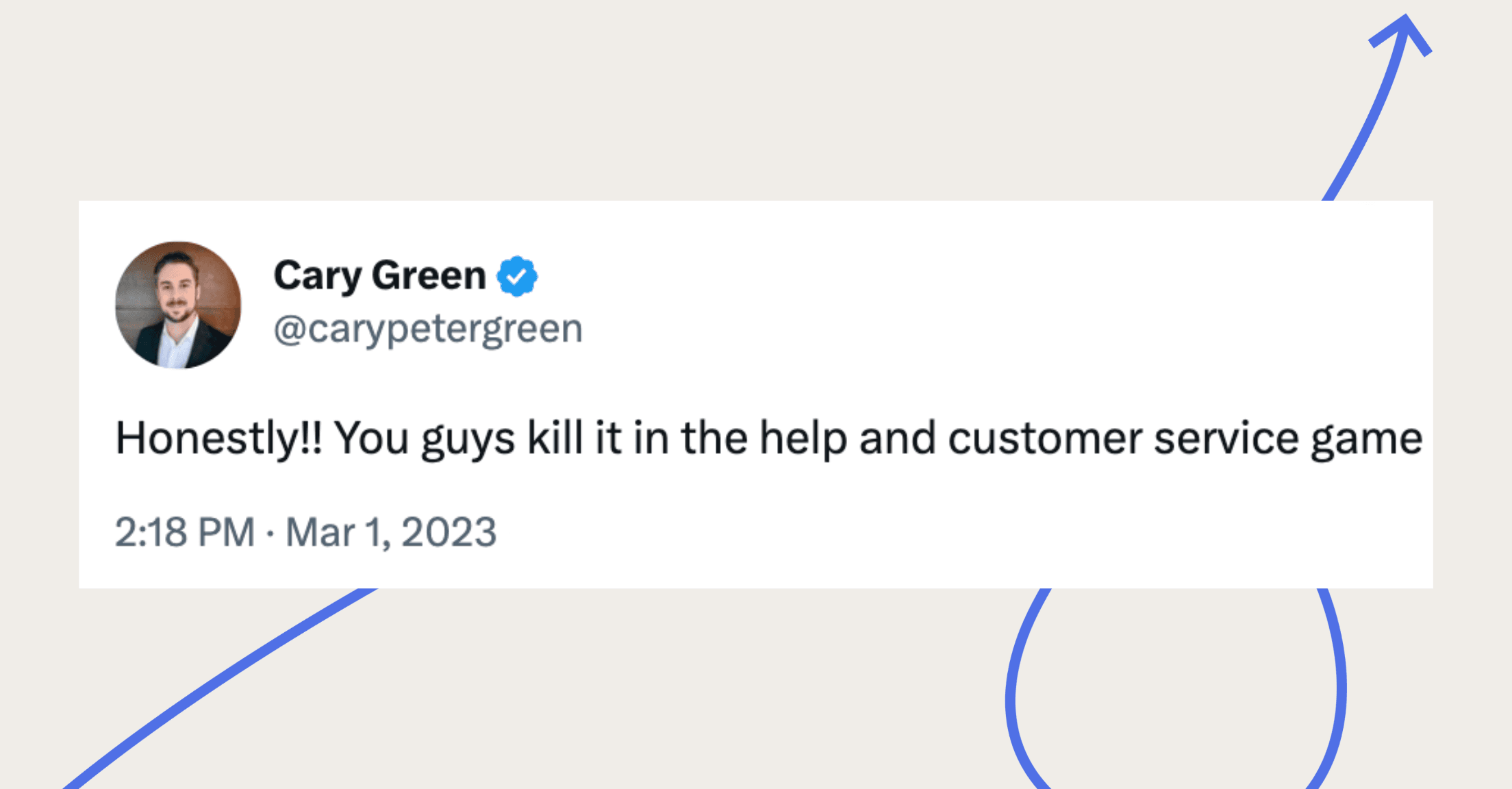 "I don't think we've run into anything we can't do yet with RightCapital. It's just a matter of learning—how to use it, how to plug different things in, and going to the Help Center when we have questions. The Help Center's how-to videos and articles are great."
What have your clients thought so far?
Cary shared a story of a recent walkthrough of a client's financial plan, saying "she was absolutely floored" with her plan as shown through RightCapital and kept talking about how "high-tech" everything was. He had blocked out two hours on his calendar to review the plan, but they were able to review it fully within 45 minutes because it was easy to present and for his client to understand. JJ has received positive feedback from clients on the Blueprint feature, the Estate Planning tool, and the Tasks module. One of his clients in particular enjoyed being able to see future tax return projections.
What are some of your favorite things about RightCapital?
Cary noted, "It's pretty remarkable how RightCapital found a way to take all this information and communicate it in a way that's intuitive, aesthetic, and clean, and in some ways, higher-tech than a lot of the other platforms, while still feeling simple and approachable."
JJ particularly enjoys Snapshot, our personalized plan summaries, and the flexibility advisors have to determine what clients can see. "I like the customizability—I've built three different templates, for clients in the accumulation, pre-retirement, or retirement phases." He further customizes the widgets for individual clients so that they feel more in control, by only seeing what is relevant to them. "If I include a widget they don't understand…if there's any extra confusion, they feel out of control. My job is to design it so they feel in control." Tasks help clients stay on target and JJ takes advantage of the fact that he can draw more attention to this widget by dragging it higher on the screen.
The partners explained they are using RightCapital as the central hub for everything. RightCapital is the login on their website and clients are encouraged to enter the portal to check linked custodian accounts, tasks, notes, and shared documents in the Vault.
What advice would you give advisors thinking about switching platforms?
Cary stressed that while the switch may seem like a lot of work, "It's also very good to do, just from the perspective that you're going to see all the potentials for improvement on your planning…It forced us to do an incredibly in-depth review, helping us identify better and additional ways to serve our clients." If it seems like too much to take on at once, Cary recommended setting a goal to move just one or two clients a day.
JJ spoke about the importance of making sure you're not the last business to embrace a platform that could change your business for the better. "If you don't change, you get left behind…things are going to go from 'just fine' to 'not doing fine' faster than you think."
---
To gain access to a free 14-day trial of the financial planning software that is always innovating so that you can too, schedule a 1:1 demo with one of our product specialists.
For more advisor success stories, visit this page.